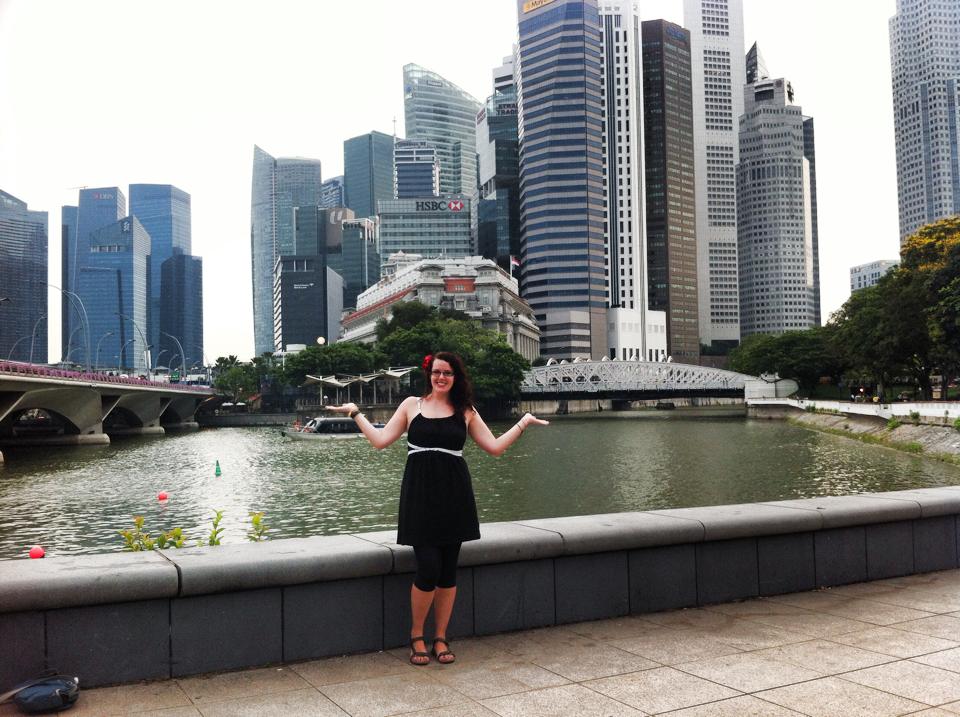 I get many emails from readers asking advice about where to stay and what to do in destinations that I've visited. Just email me at stephanie@pearlsandpassports.com if you have a question and I will answer it.
My question today was recieved from Caroline, a grad student who will be working in Singapore for the summer. How exciting!
"Hi Stephanie!
I just happened across your blog… I haven't had time to search through it yet, but I was wondering if you might have some quick advice for me. I'm a grad student and I'll be working at NUS in Singapore for a month this summer… do you have any tips for either really neat (and affordable) things to do in the city, or cool day trips from Singapore?
Thanks so much!
Caroline"
Singapore has an unjust reputation for being an expensive city. I believe that cities can be as expensive or as affordable as you want them to be. Dubai is one of my favourite cities in the world and I visited it on a very limited budget and had a great time!
Unlike Dubai space is at a premium on the small city state of Singapore. Most people live in high rise buildings above shops and restaurants. Despite this there are many things you can do for free or very cheaply in Singapore.
1) Visit the Botanical gardens.
Despite being so built up, Singapore has beautiful and vastt botanical gardens with beautiful flowers from different parts of the world. I found it hard to stay here for long due to the heat and humidity of Singapore but it is a great way to spend a few hours of the day. I especially loved the Orchid garden with the replication rainforest.
Bring a picnic and enjoy the greenery, you will appreciate it after working in the city!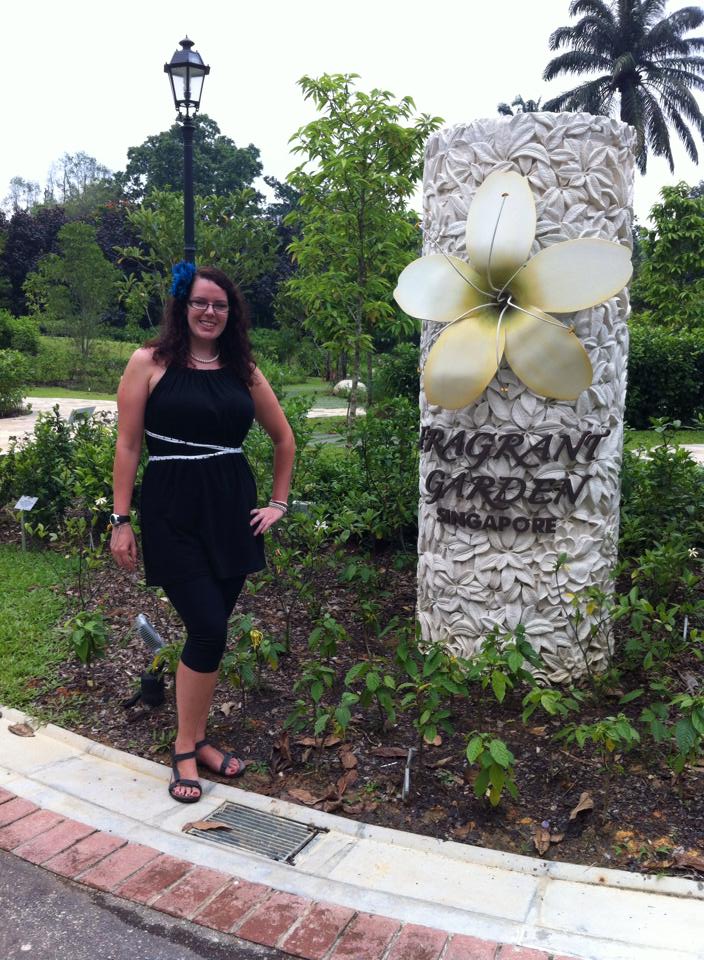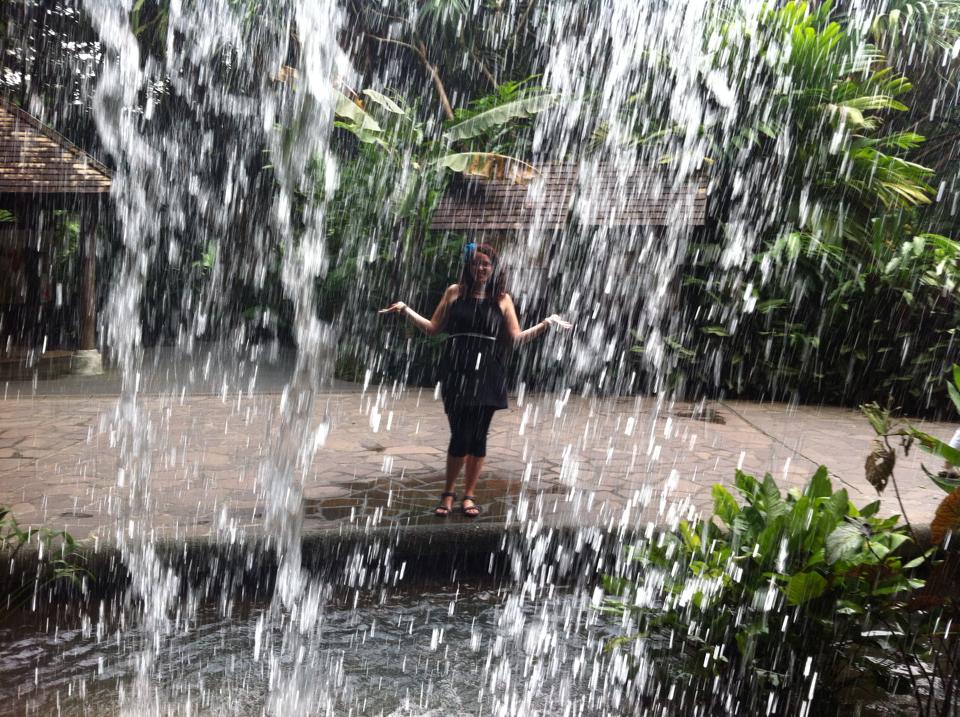 2) Buy a pass for the Museums and Art galleries.
In most museums in Singapore you can buy a three day pass for all of the museums and art galleries for just $20! This is a real bargain and a great way to escape the heat and learn more about the fascinating history of Singapore! Be sure to attend the tours of the larger museums and art galleries, they are probably the most informative tours that I have ever had the pleasure of taking. Explore the smaller quirkier museums too like the philatetic museum, (Thats a stamp museum for us non- geeks).
3) Explore Chinatown.
People say that the best food in Singapore can be found in Chinatown, it's an area buzzing with life. So many sights and sounds to behold. Pull up a chair on one of the tables in the centre of the narrow streets and taste the most authentic Chinese food outside of China.
There's also a stall owned by a German selling bratwurst in Chinatown! I love the cultural diversity of Singapore.
4) Visit Sentosa.
Sentosa is a small island off Singapore that is easily reached by cable car from Singapore, (Be aware that the queues can get very long near the end of the day!). Sentosa is famed for it's theme parks but it is also boasts a long white sandy beach and 70% of it is lush rainforest filled with wildlife. You will feel like you are a million miles from Singapore!
5) Explore Little India.
Before I flew to Singapore I spent six weeks in beautiful Sri Lanka. Initially the craziness of Sri Lanka left me feeling a little unsettled but I eventually got used to the different pace of life. When I arrived in Singapore I almost experienced another bout of culture shock, it was so different to Sri Lanka. Singapore is very urban, clean and organised and nearly every Singaporean has a smartphone and a snazzy wardrobe. It's a million miles away from exotic Sri Lanka,
As soon as I got off the metro at Little India I felt right at home again. The streets were filled with familiar sights such as women dashing around in colourful saris and the smell of incense and curry around every street corner. The crowds of people in Little India were chaotic compared to the organised metros of Singapores CBD.
little India is the perfect place to experience Indian culture. There's a surprise on every corner be it a Hindu temple or markets selling scores of Saris. There's no shortage of amazing curry houses and cooling lassis either! I got my second henna hand tattoo in Little India for the cheap price of $5!
6) Go on a free walking tour.
Singapore is such a beautiful city full of amazing architecture juxtaposed against temples and hawker centres. I went on a free walking tour in Singapore where the guides are Singaporean students. It was invaluable to help me orient myself in the vast metropolis and I got some cool local tips too!  I ended up near the famous Bugis street and ate dinner in one of the best Hawker centres in town for just $4.
Who says that Singapore is expensive?
Have you visited Singapore before? If so did you find it affordable like me or more expensive? Do you have any more tips on cheap things to see and do?