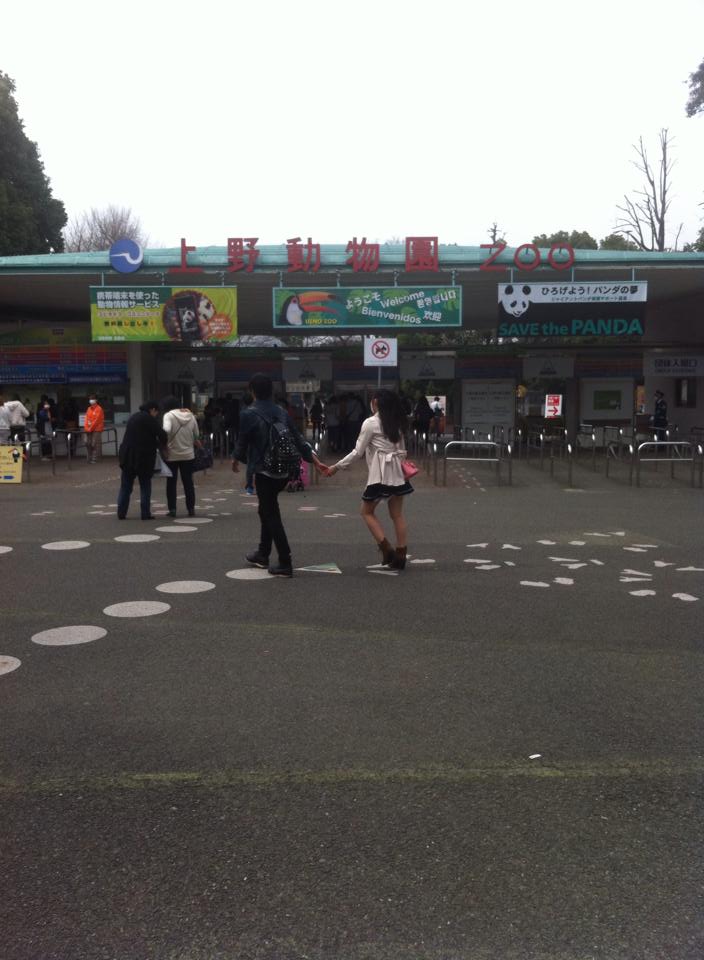 With a city as big and sprawling as Tokyo it's surprisingly hard to decide what sightseeing to do first! After a few days exploring quirky Akihabara, bustling Shibuya and historic Asusksa it was time for something different. My hostel was not far from Ueno; an area with a large park filled to the brim with beautiful sakura, museums and even a zoo! I wrongly deduced that a zoo in central Tokyo would be small enough to see in an hour or two.
I was wrong!
The zoo was vast and filled with all types of animals, both native and exotic. It was hard to believe that entrance to the zoo was just 600yen ($5/£3.40). Similar zoos in the UK cost £20 at least!
Pandas
Pandas are the biggest draw to the zoo and are conveniently located right at the entrance. I had to battle through throngs of schoolkids and selfie sticks to get a good view of the pandas but it was worth it. They are so cute, they just look like oversized teddy bears! One of the pandas was knawing through bamboo and the other was napping in the Tokyo sun.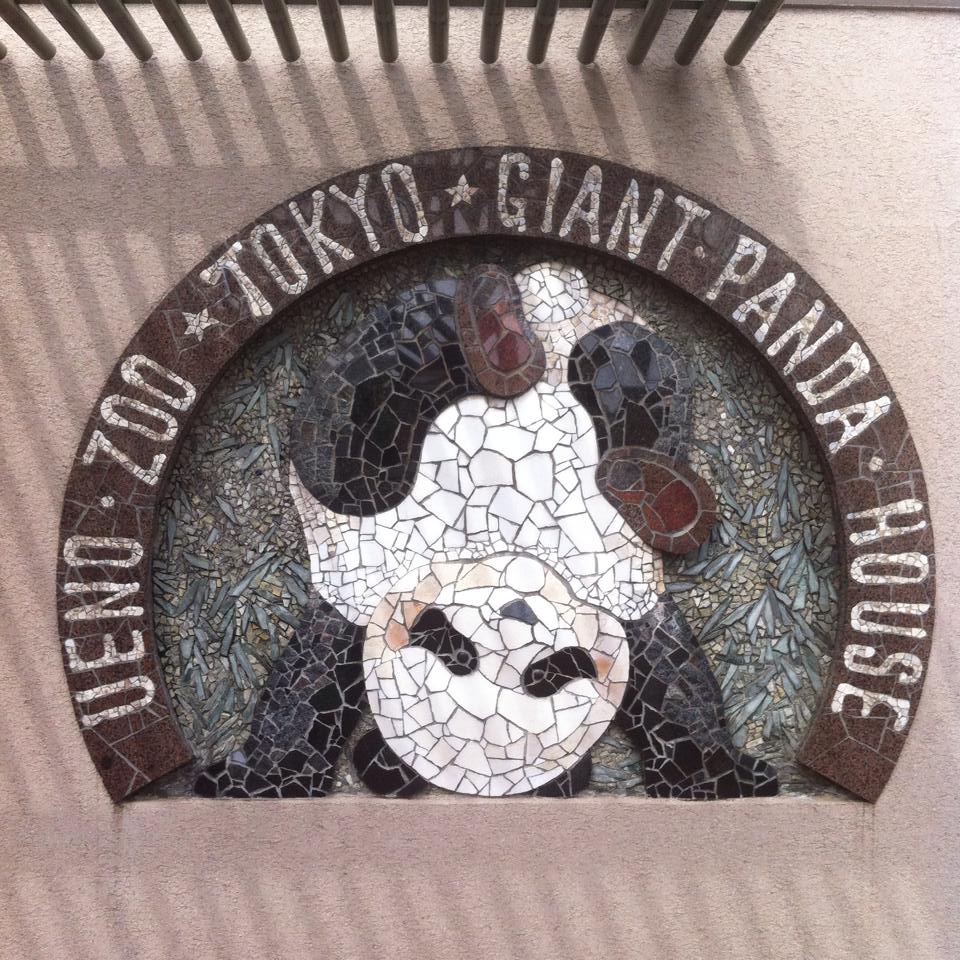 Animals
The zoo had exibits of all of the creatures you would expect to see in a zoo such as lions, tigers, bears…. (Oh my!) I loved walking around hearing cries of 'kawaaaiiii!' from every child in the zoo. The polar bear was especially fascinating to watch, the way it swam through the water then leaped on to the land. The sealions were mischevious and seemed intent on scaring every Japanese child that peeked at them. They would appear out of no-where and were met with screams from the children!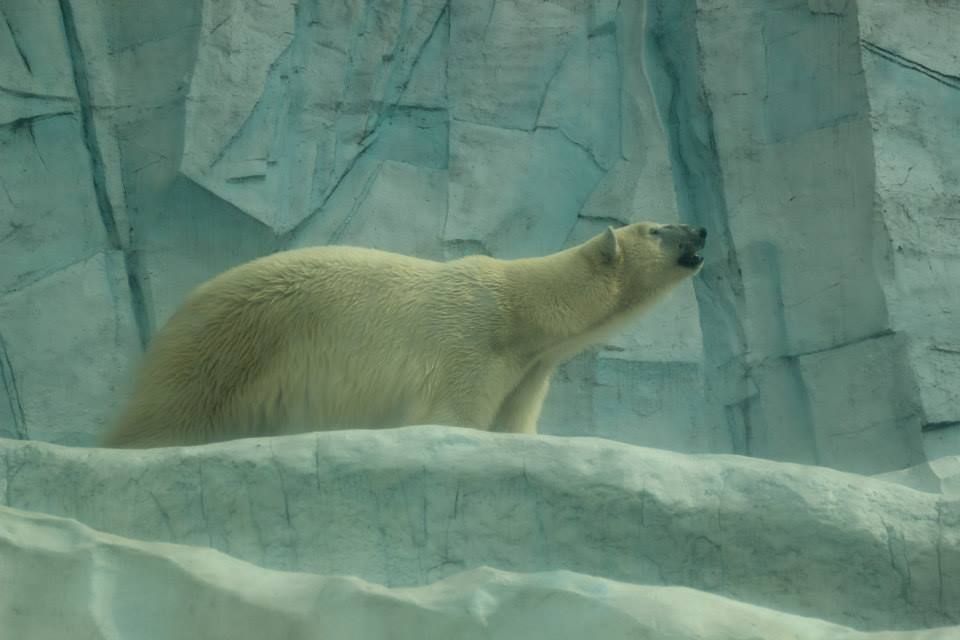 Monkey mountain
In one of the main areas of the zoo was a large enclosure like a mountain. It was fascinating to see how a troop of monkeys interact. Some were busy guarding, some fighting and a cheeky monkey was having a quick swig of some water from a tap!
Conditions
I normally vow not to go zoos in Asia because many countries are notorious for lack of animal welfare. Unfortunately Ueno zoo could be added to the list. Understandably the enclosures are small (It's built on one of the most expensive bits of real estate in Tokyo) but some of the animals looked downright miserable and some visibly crazy; pacing across the enclosure relentlessly. The smell from some enclosures was horrendous too and couldn't be blamed on hot weather. This can't be said for the majority of animals but the larger animals were in enclosures that were far too small. It does make it easier to actually see the animals though.
Some birds were fed by staff leaving dead rats ect on tree trunks. Although this is natural I can imagine the screams of horror from children in the UK if the same happened at UK zoos!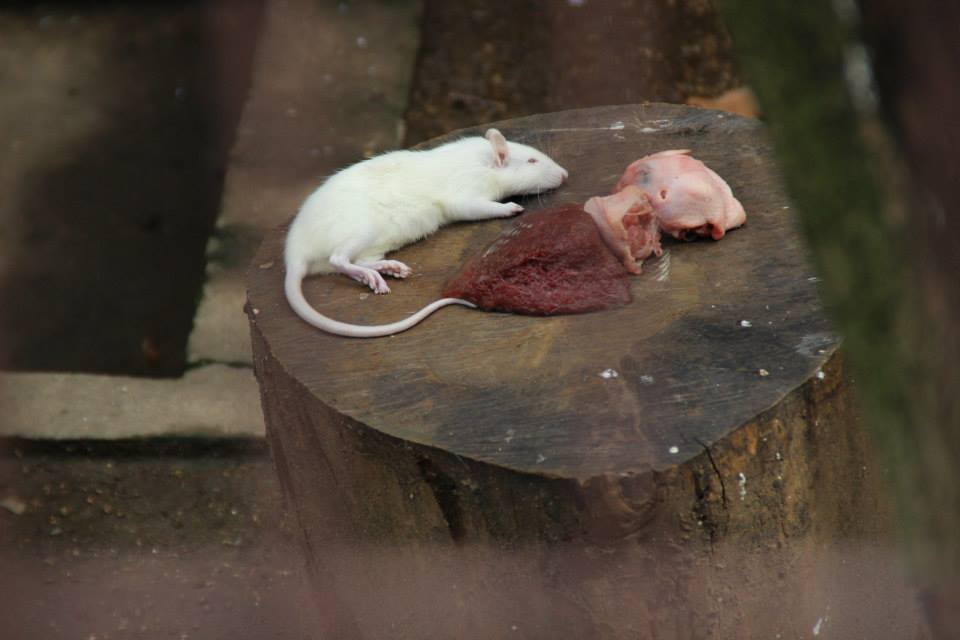 Safety enclosures
'Only in Japan' is a phrase thats banded about and it's absolutely true. Some things that work in Japan would never work in other countries. I've never been to a zoo where a small child could easily walk up to a full grown hippo or where there's just a small ledge separating you from the bear pit. If this zoo was in the UK children would be maimed everyweek, running into animals cages, swimming with hippos. In Japan people seem to follow the rules and use their common sense. Just as it should be.
The bear enclosure was one of the best experiences of my life. Just a small partition of glass separates part of the enclosure from the public. I was lucky to see a bear playing right up against the glass. It was amazing to see a bear so close up, literally inches away from me.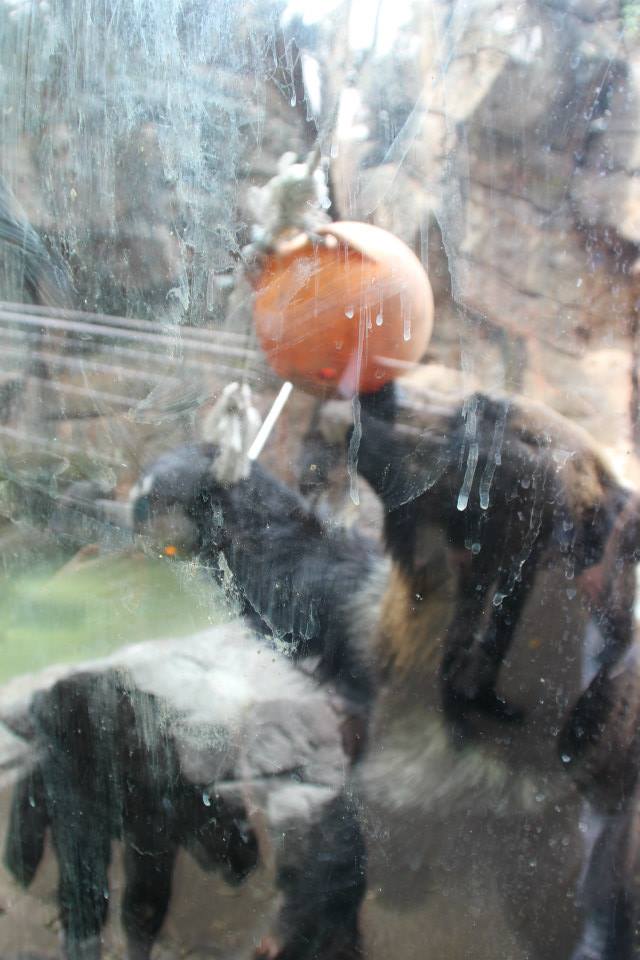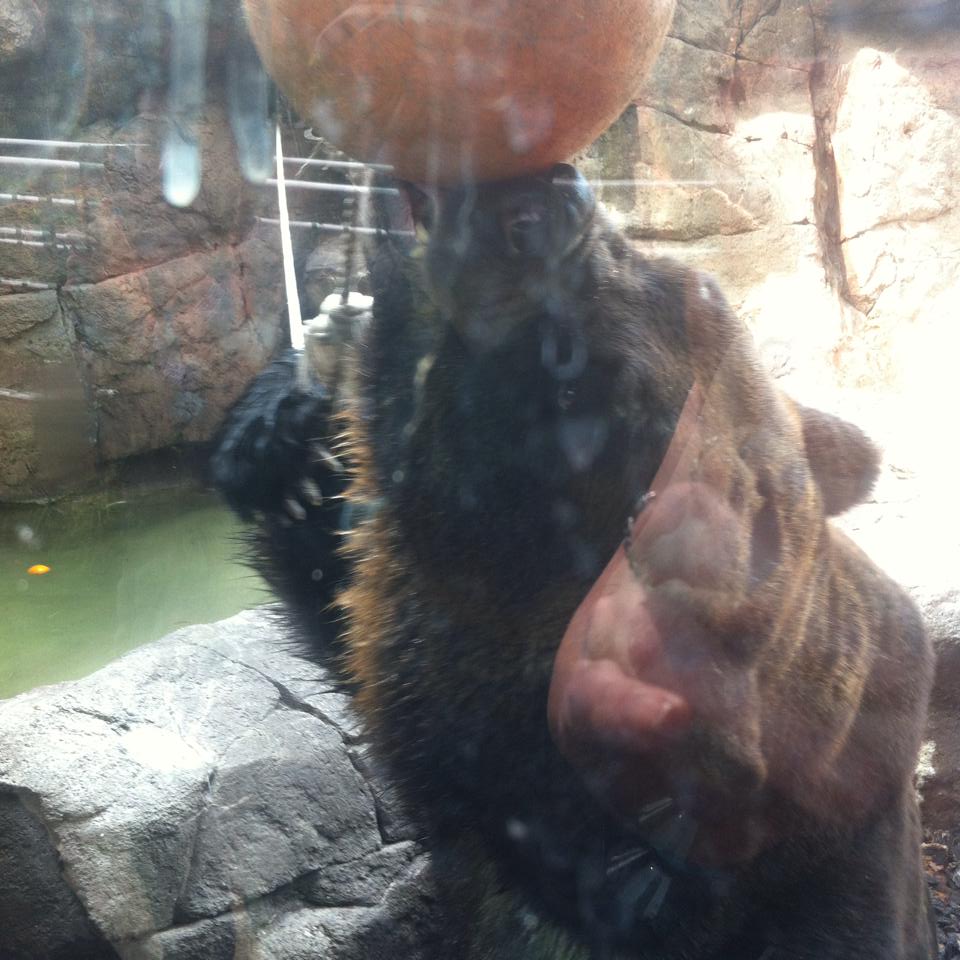 Is it worth a visit?
Yes, absolutely. Although conditions are not perfect it's a pleasant zoo with a good variety of animals. Things are done differently in Asia. Entrance is cheap and food and drink are available cheaply throughout the zoo. It's perfect to while away a morning or afternoon whist exploring the other museums in Ueno.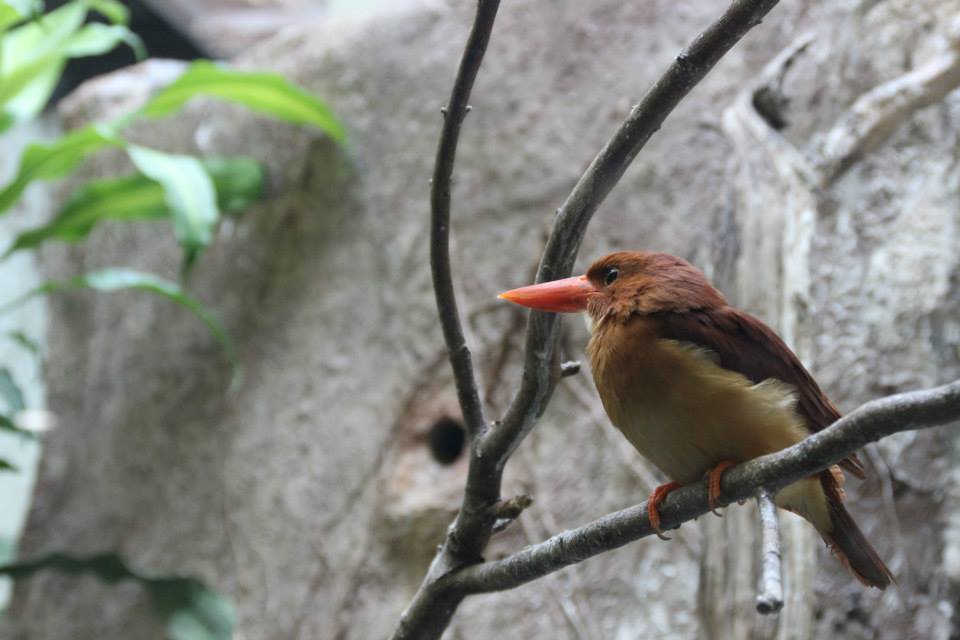 Have you ever been to a zoo in Asia? How did it compare to Ueno zoo?