People have many perceptions of Dubai. They immediately think that everyone will be covered up in burkas and that the laws regarding the flashing of flesh will be really strict. Understandably, I was actually really apprehensive about what to wear in Dubai! What I found was that-
Respect is key.
I wore clothes that were not too tight and that covered flesh because I felt that It was good manners to do that. When in Rome…. 
I feel that people respected me because I covered up a little and took me more seriously. I think that when you go to an Islamic country it's very poor manners to wear skimpy clothing like you would in the West.
Examples of what I wore in Dubai.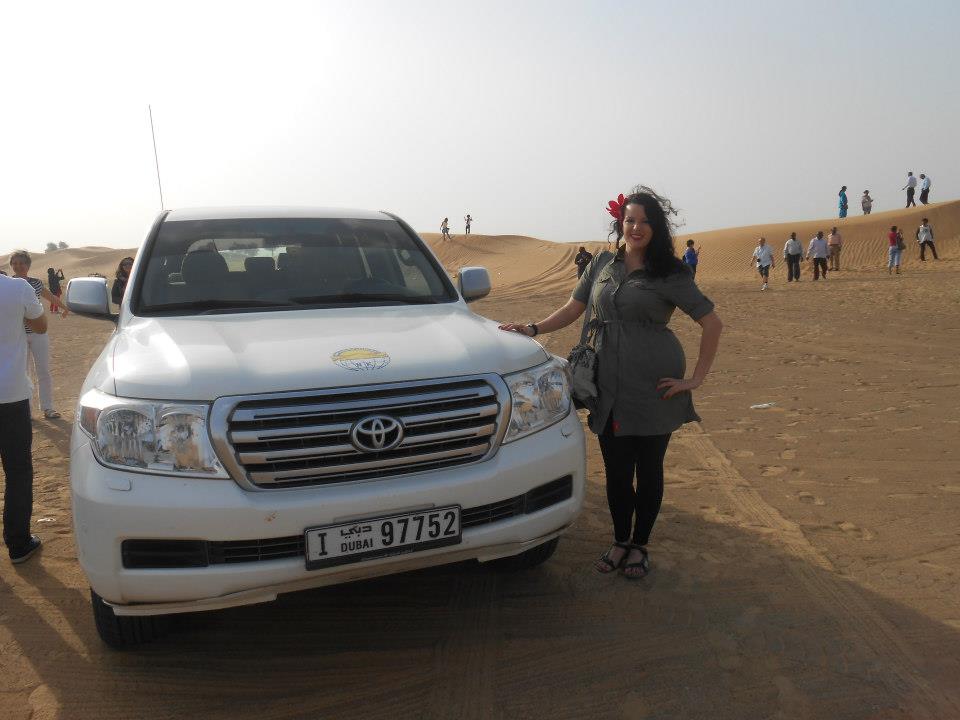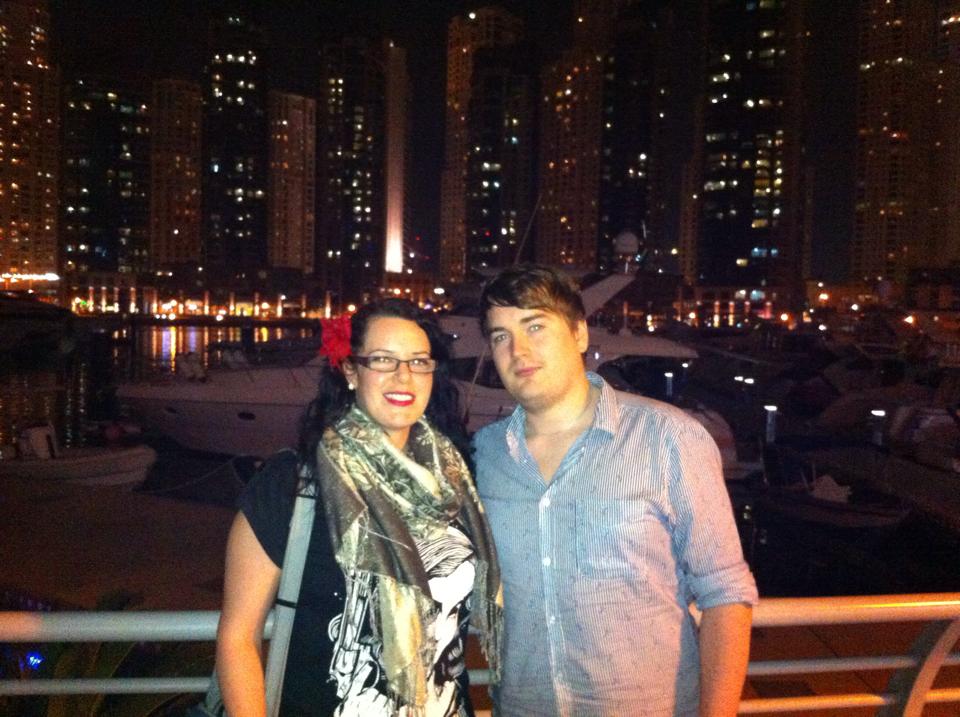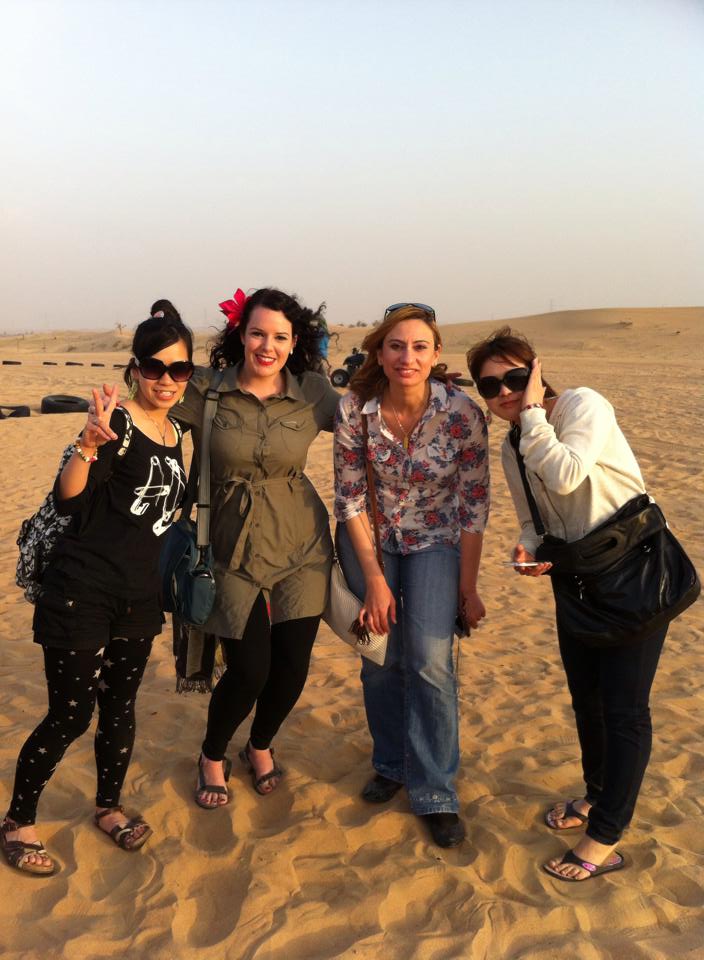 For the most part in Dubai I wore my full length trousers, any top and carried around a scarf to cover my chest and shoulders. Luckily it was not too hot; everywhere inside is air conditioned anyway!
Here I wore a dress with leggings. As long as your knees and shoulders are covered its sufficient enough to be respected. You also don't run the risk of getting kicked out of a mall because you are dressed inappropriately. The rule seemed to be wear what you like (within reason) apart from in the malls.
I also found it interesting that the news reader wore a traditional abaya. She sure knows how to make a shapeless black outfit look good eh!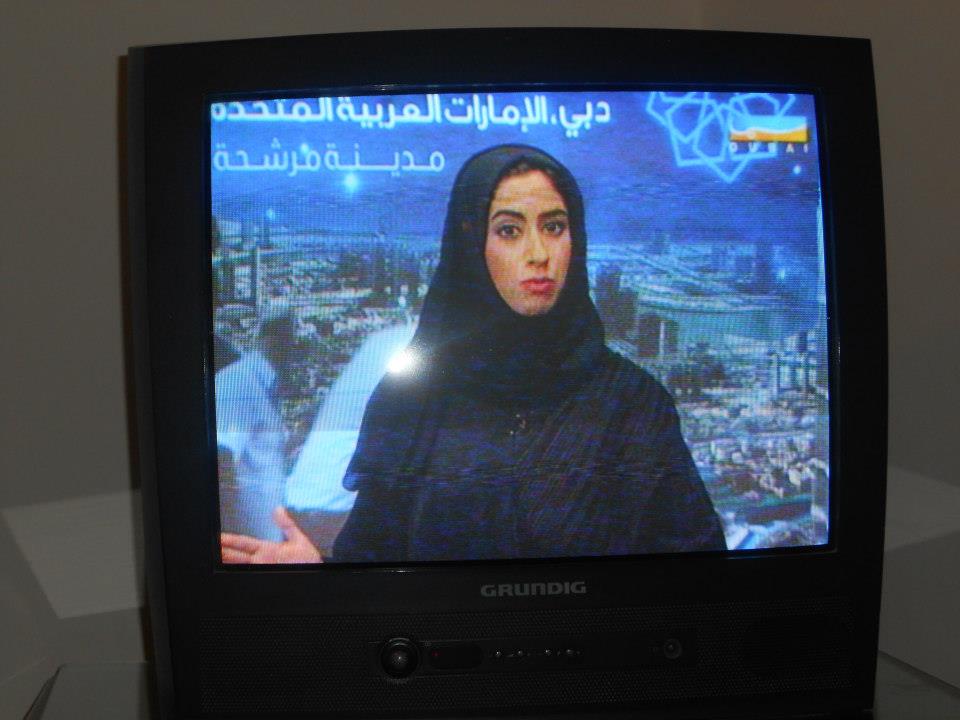 This is me on the desert safari. I just wore a dress with leggings underneath. The leggings actually came in really handy when I rode a camel!
On the beach
I wore normal clothes to the beach and then took the clothes off when I was on the actual beach. Dubai has miles of beaches. Some Arab women do wear burkas on the beach which was quite a shock to me. I just placed my towel near other tourists who were sunbathing in normal bathing clothes.
So there you have it, my guide on what to wear in Dubai!
In the expat bars anything goes. Women wear micro minis, hot-pants and cleavage revealing tops. Ultimately what you wear in Dubai is your choice but as a solo female traveller I would advocate covering up a bit. Not because it will be unsafe if you don't but because it shows the people of Dubai that you respect their culture and religion.
That's why we travel isn't it girls? To embrace other cultures and religions and learn about the people in each place that we visit!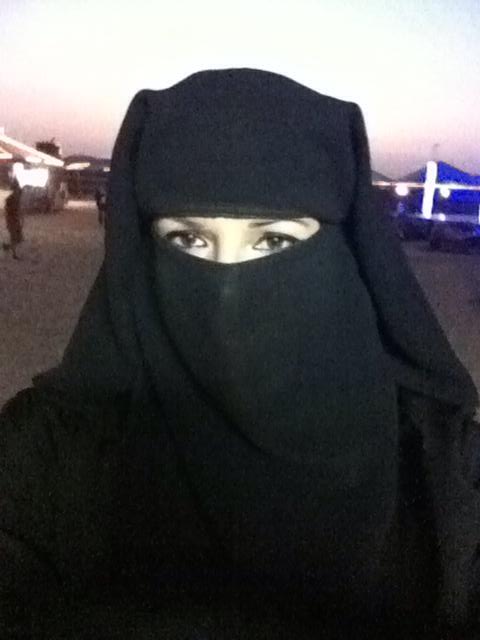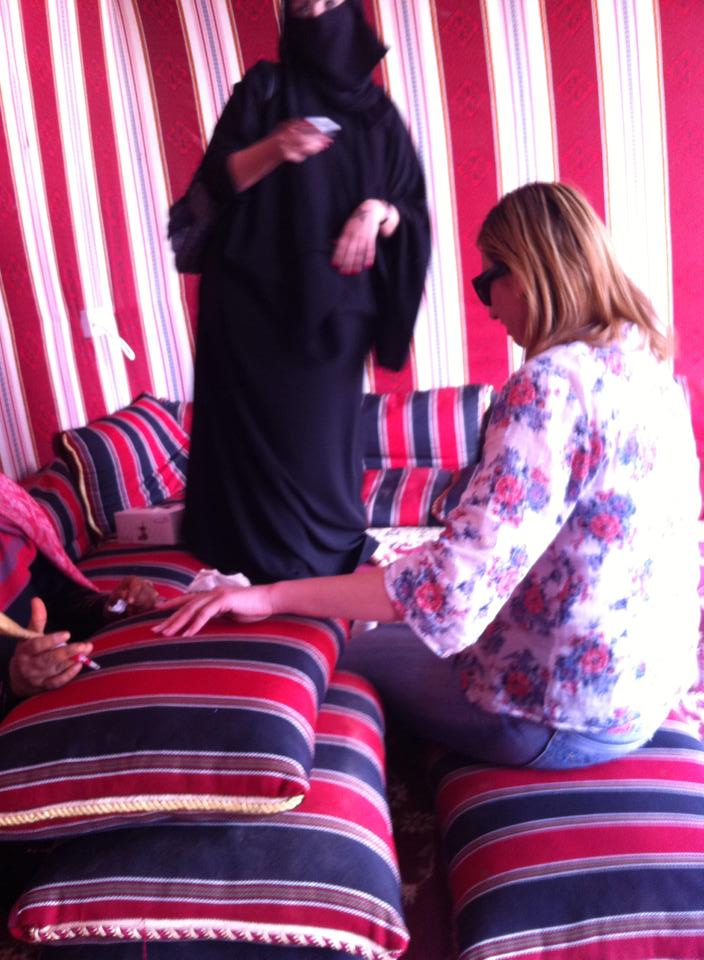 What do you think of covering up in Dubai? Would you wear normal Western fashion or try to cover up like I did?