Before I came to Vietnam I  had heard mixed views from other travellers and travel bloggers. I have heard people say that It's a vibrant up and coming country full of history, that It's full of scams and I have heard that It's only a place to go if you are traveling with a man.
I never thought that I would get scammed here, but I did.
For the past few days I absolutely adored Hanoi. I loved the hustle and bustle of the city, the many scooters sashaying down the road and the fact that It was a cosmopolitan city in Asia. The complete opposite of sleepy Laos.
Did I mention that I was travelling with a man?
Today my friend embarked upon a motorbike trip to the North and I decided to stay in the city (Because I'm terrified of riding a scooter!) I planned a day of culture and decided to go to some museums and the cinema after.
After  a fascinating afternoon of learning about the Vietnamese Army I decided to catch a cab to the cinema because it had started raining. (Stupid rainy season!) I had heard about taxi scams but I had got a few taxis in Hanoi already and had no problems.
Today was not my lucky day!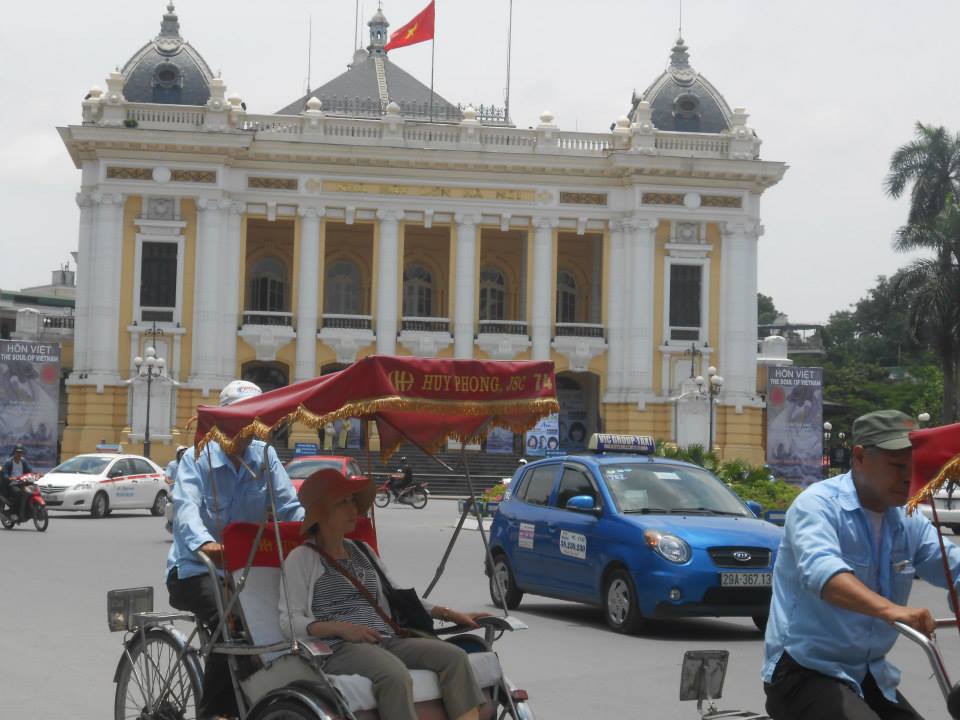 I hailed a cab and asked him to take me to the cinema. He said ok and started driving. After a while he asked 'market?' I reiterated that I wanted to go the cinema, you know movies, films ect. He made me speak to his friend on his phone and I still couldn't understand a word he said. I then realised that I saved the address to the cinema on my iPhone. I showed it to him and he said 'ok'.
He then proceeded to go in exactly the wrong direction to the cinema. I then glanced up at the meter which was showing 90,000 dong. I had only been in the taxi for a few minutes! I sensed an expensive scam.
I said 'no, meter wrong'. He then proceeded to tell me how a Vietnamese taxi was 75,000 a km, which is a lie. I told him to pull over so I could get out.
He then grabbed my leg and said 'ok, cinema 90,000'. I knew that this was a lie so I said no. He then grabbed my boob and stomach and tried to kiss me. I said 'No, you do not touch me!' and firmly shoved his hand away and jumped out of the taxi. I threw some notes at him so he had no reason to bother me again.
I ran in the opposite direction and crossed the road as tears welled up in my eyes.
I have never felt so alone.
I have been scammed and assaulted in Vietnam.
I know that this is a one-off and I will try to avoid taking a taxi alone in Vietnam. Evidently people see a solo female traveller and see her as an easy target for scams which is wrong!  People in Vietnam have been so nice and friendly so far so It was a complete shock to be treated like this.
I guess it's a downside of being a solo female traveller.
Safety is my number one priority on this trip. One of the reasons I decided not to join my friends on a scooter trip to the North.
Part of me thinks that I would be safer on a scooter than in a Vietnamese taxi…
I will not let this incident get me down or affect my trip. I believe that I acted in the best way possible thank's to my previous experience of travelling solo. Incidents such as contracting dengue fever and this make me a stronger person.
Travelling solo has made me a better, smarter and stronger person. I have learnt so much on this trip and I will just put this incident down as being in the wrong place at the wrong time.
It will not put me off being a solo female traveller.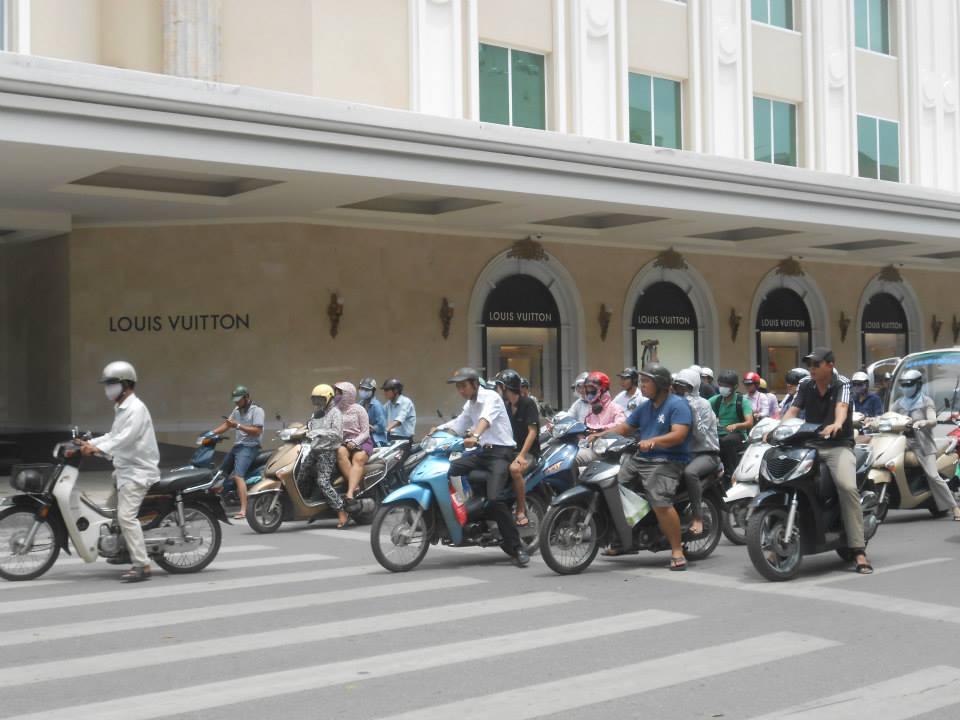 Have any of you visited Vietnam? If so did you experience any scams or incidents like this? What would you have done if you were in my situation?