I rolled out of bed onto the slippy, bright blue tiled floor and quickly started getting ready. My back was aching due to multiple springs from the mattress assaulting it through the night and my eyes squinted in the morning sun peeking through the grey, dusty curtains. I was staying in a dirty motel in a sleepy border town in Northern Thailand.
Today I would take the slow boat to Laos.
Fast forward 6 hours later and we were finally in Laos, Slowly punting along the mekong river and sitting on old car seats. I was sipping on a beer, playing card games and talking to fellow travellers. we made sure to sit at the front of the boat as the roaring engine was at the back of the boat, replete with swirling black fumes.
I looked outside and saw the scenery change. Children played on the river banks in the distance, naked an unashamed. Rolling hills passed by, coloured with uncountable shades of green. Every so often a large fish would rise from the water and cause an audible splash as rippled headed to the slow boat.
I looked into the distance and saw what looked like an elephant. I looked again and it actually was an elephant. Completely alone, bathing itself on the river bank. squirting water onto it`s sandy body from it`s long wrinkled trunk. Was it a wild elephant or was it`s owner just out of sight?
The boat landed in Pakbeng, a small town about halfway between the Thai border and Luang Prabang.
This was where we would spend the night.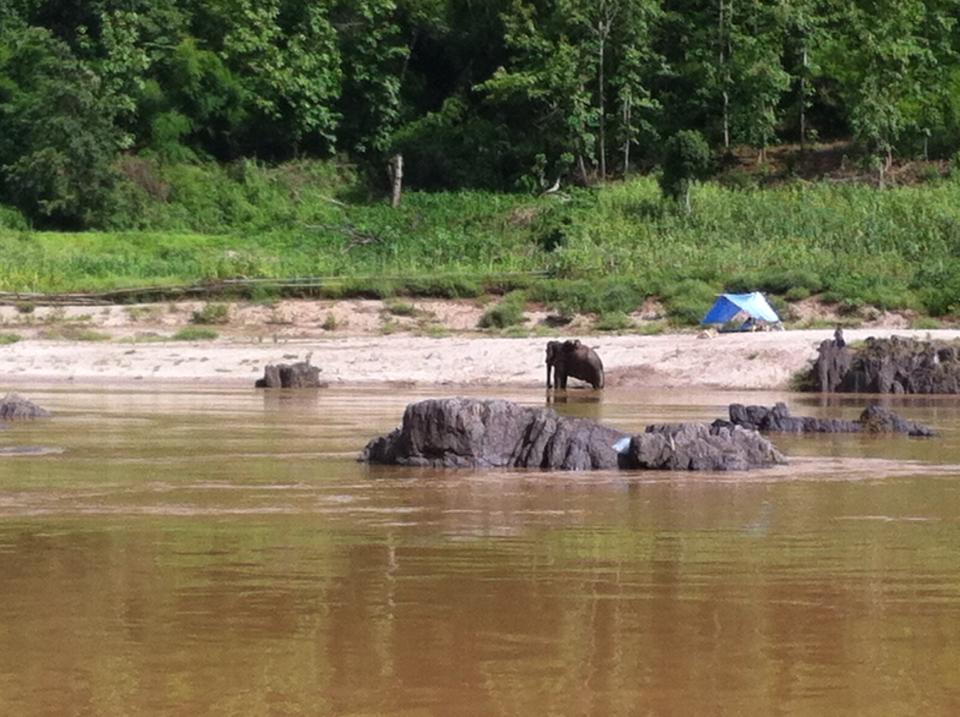 Children rushed from the town to greet us, friendly smiles and vigorous waves. Some even swam towards the boat through the murky water, displaying wide smiles as they reached the boat.
I shared a room with a Dutch girl, a double bed. Our room was small yet clean. One of the guys brought up a round of beers to the balcony. `Here`s to Laos!`, he proudly proclaimed as we all chinked glasses, watching the sun set in the distance, highlighting the grey clouds swirling around the mountains with a golden hue.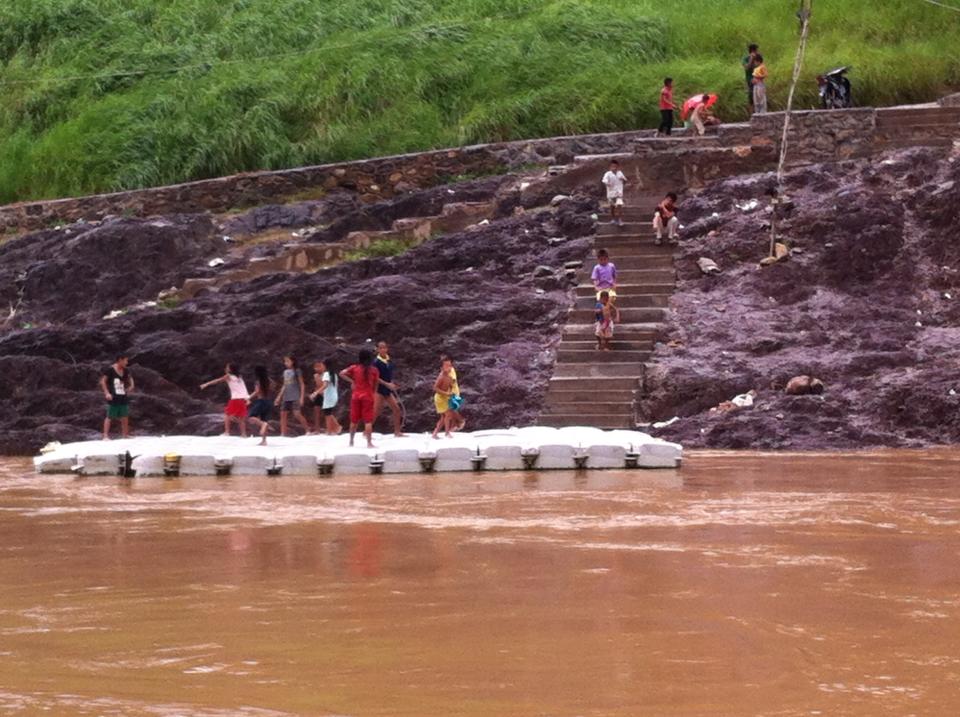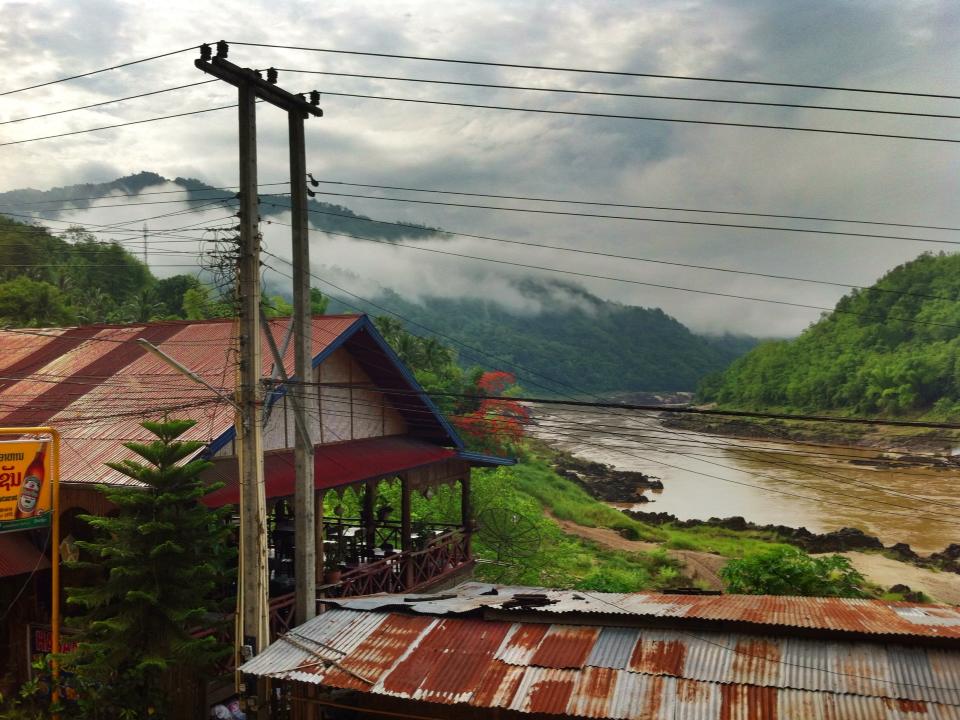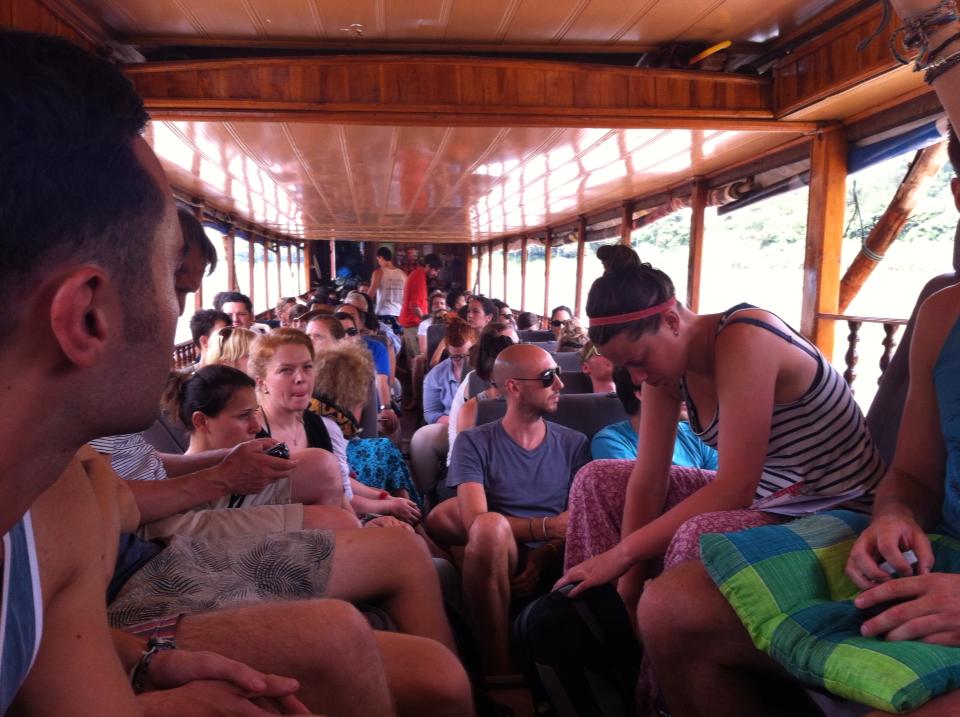 Laos ended up being one of the favorite countries that I visited on my RTW trip. It was so different to the other countries. So poor, not so friendly. I felt that it was still scarred, still recovering from the `secret war`. Laos was carpet bombed during the Vietnam war because the Ho Chi Minh trail ran through part of Laos. If bombers couldn`t deploy bombs on Vietnam they simply disposed of them in Laos. Phonsavan in Laos is the most bombed area in the whole world. This beautiful and peaceful country still pays for a war it was never a part in.
I urge you to visit and see it`s gentle beauty and learn about it`s unsettling history.
Have you ever been to Laos? if so what were your first impressions?