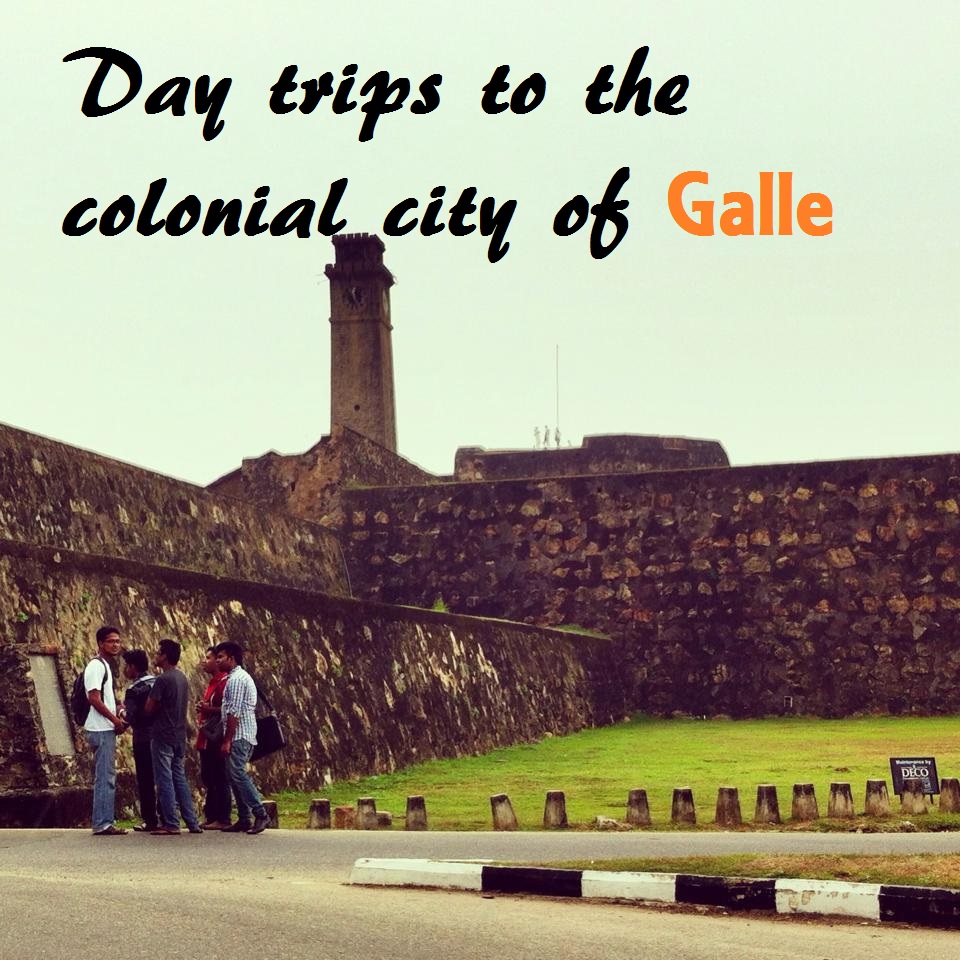 During my time in Hikkaduwa I visited Galle three times. Galle is very different to Hikkaduwa, in parts it feels very European because it was colonised by the Portuguese, Dutch and The British.
This actually made me feel a little homesick for Europe!
Galle is a large busy city and is filled with beggars and people trying to get you to go places for commission or act as your 'guide' then ask for money. It doesn't have the 'Sri Lankan' feel of other places and it's a little overwhelming at first.
However the architecture of Galle and it's vast fort make up for it's downsides!
I spent two days in Galle just wandering around and marveling at the sights. The bustling streets can be quite charming once you get over the initial shock of many  people and no pavements.
Stalls line the streets selling freshly caught fish, women in saris glide between the crowds ushering scores of school children dressed in crisp white uniforms and ankle socks. The air filled with the cloying smell of pollution and the acrid smell of fish drying in the sun.
In the green fields of the city local boys gather to play cricket next to the beach with the sound of waves crashing against the rocks in the background. Sri Lankans LOVE cricket!
My third day in Galle was spent watching the cricket, a test match between Bangladesh and Sri Lanka. It was free entrance and I was surprised to see only a small crowd of supporters. Sri Lankans do not 'do' test matches apparently.
Luckily there were enough fanatical supporters to make up for the lack of numbers….
The local children seemed to love us and started taking photograps of us and filming us! I miss the interaction with the locals in Sri Lanka. Most other countries I have been to since are used to tourists and the locals are not curious of me.
In conclusion Galle is a place that grows on you and it has many hidden charms. It's costs just 20 rupees to get to Galle from Hikkaduwa by train (8p) so it's well worth a day trip.
Just visit with an open mind.
What do you think of Galle? Does the European style architecture surprise you?