No matter how much someone likes travel, there really is no place like home.
Home means comfort, safety and love. It's a place you know you belong and a place where you fit in. Unfortunately when you live in Japan, home literally is thousands of miles away.
I wrote about the first time I felt homesickness when I was in Sri Lanka during my ten month sabbatical. I was in an extremely different country to any that I had visited before and I was away from home for 19 days, the longest time I had ever spent away from my family and friends.
When you travel, homesickness comes out of nowhere. One minute you are having the time of your life and the next it feels like a bullet has shot through your heart. It's fast, painful and extremely confusing.
The good thing about home-sickness when travelling is that it usually goes away as fast as it came. When you travel there are new people to meet, new places to visit and it's very easy to forget about that pain in your heart.
Last night I sat on my floor sofa, in my new house in Ibaraki Japan. Living in a house has been quite confusing. It feels like I live in a traditional English terraced house and sometimes I forget where I am. I sat on my sofa and daydreamed. Usually I daydream about the places that I want to go and the things I want to experience in life, but this time was different.
I dreamt of the rolling hills of Wales stretching out before me, never-ending. I dreamt of the wind rushing through my hair at the Albert Dock in Liverpool as I ran alongside the Mersey. I dreamt of sitting in my parents house, with my niece on my lap, helping her form her first words.
I dreamt of normality. Of the life I used to live.
It's quite ironic that when I lived in England I would daydream about travelling and living in a foreign country. Now I've made my dream a reality I daydream about the life I used to live. Life is cruel.
The hardest thing about homesickness as an expat is that it doesn't come thick and fast like homesickness when you are travelling. It slowly seeps into your life. You start to compare the country you live in to your home country, remember things through rose-tinted glasses and forget about the hardships. You start to think that life is better back home, when is it really?
Before you know it this slow type of homesickness causes you to lose it. Big style. Last night I was in tears thinking about the life I could be living. Today even with the benefit of a clear mind and hindsight I still feel a lingering sadness. I think this bout of homesickness will be hard to recover from.
But I know it's all just an illusion. Life isn't perfect back home, it's just different. I am now living my life, making my life be what I want it to be. I'm a fighter and I will fight through this homesickness.
After my recovery I'll fall in love for the second time with the country I now call home, Japan.
And we all adore the feeling of falling in love, don't we?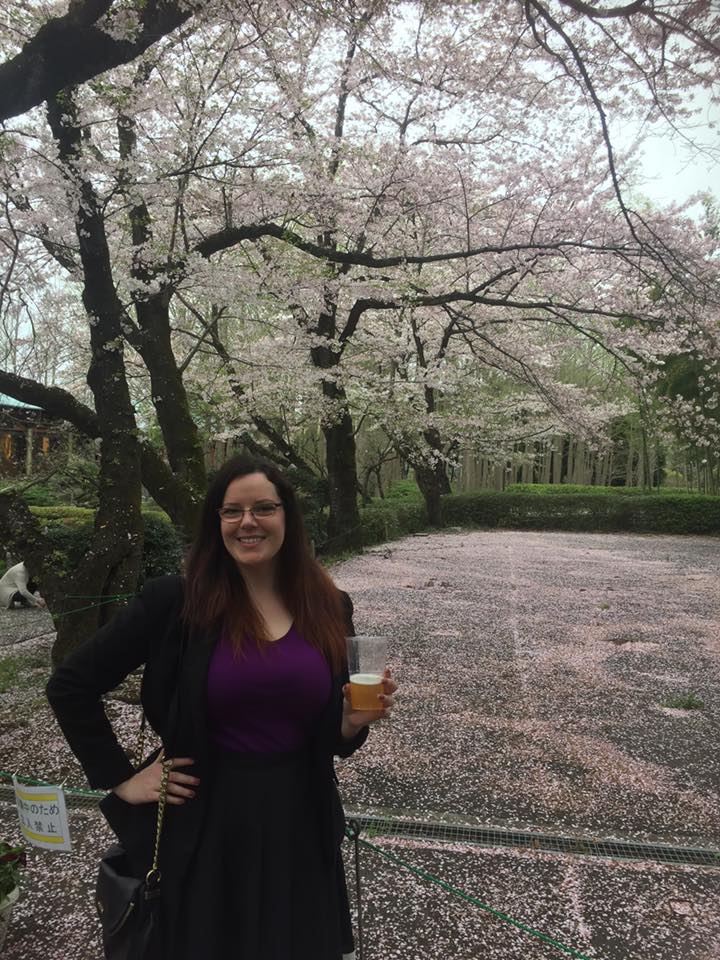 Are you an expat? Have you ever felt homesickness when living abroad? Did anything specific trigger it? What helped you recover from homesickness?