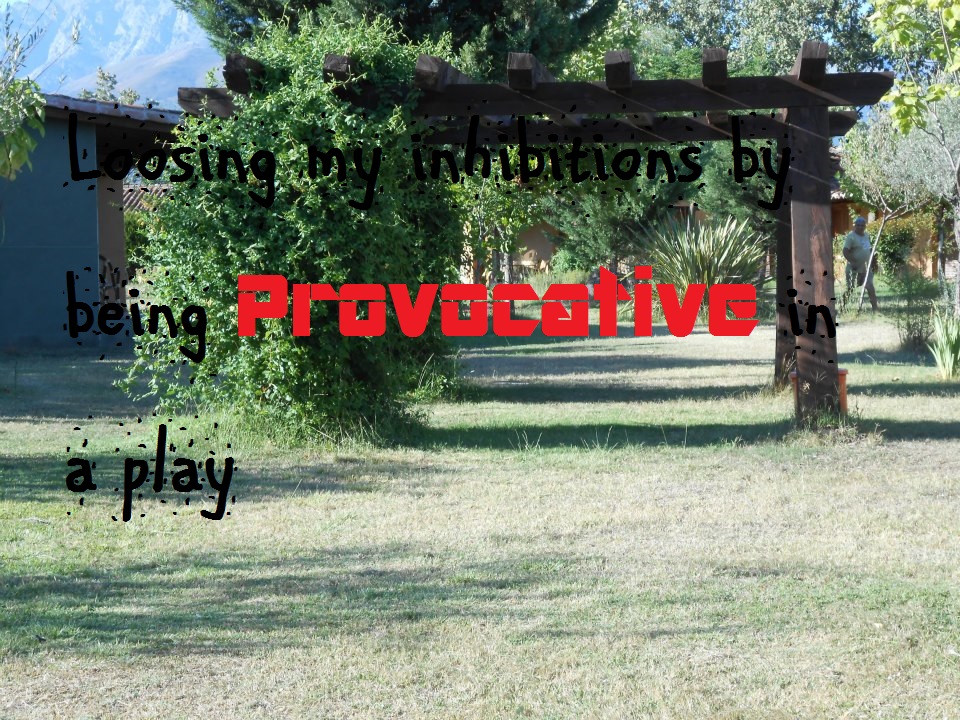 Each night in Candeleda we attended an assembly where the master of ceremonies talked about the day, future plans and there was also some entertainment. The entertainment varied and we enjoyed talks, presentations and theatre. The role plays and theatre helped the Spaniards develop their English skills by applying them in a different setting. This really increased their confidence in spoken English! Everyone was pushed out of their comfort zone at Pueblo Ingles,
And I loved it!
On the last night I was asked to take part in the big end of the week play! I was even told that I was specially picked for the part! My character was the racy mistress of Carlos and I had to act out some provocative scenes, even one where passion takes control of us in the restaurant and we 'look to Cuenca'…. ahem. (Special Candeleda inside joke!)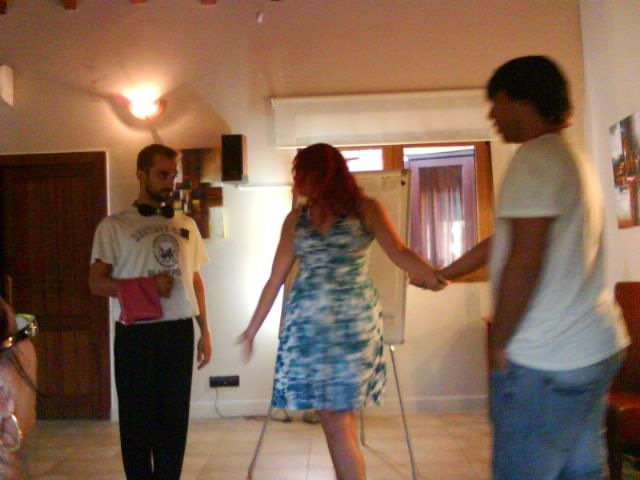 We all took the play very seriously, and I had the injuries to prove it!
Some scenes were so active/racy that I had to wear shorts under my dress!
Despite my reservations I thoroughly enjoyed starring in the play. It brought back latent yearnings to be an actress and reignited my passion for drama! I was surprised and eletated to have some positive reviews on my performance that night! Some people even said that I should become an actress. I wouldn't go that far personally but it was nice to know how satisfying thing can be when you have passion for something. My confidence increased dramatically because of this and I realised that life is too short to be shy…
Just go for it!
Starring in a commercial on another day.