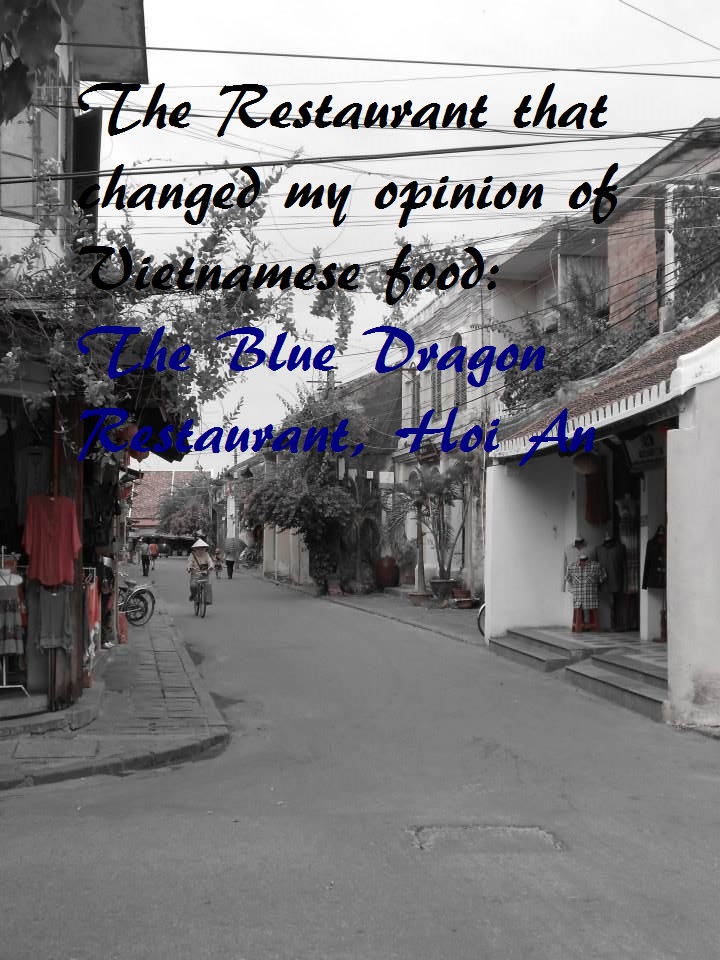 I have been in Vietnam eleven nights now. Before I came I was so excited to try Vietnamese food. Every traveller that I would meet on the backpacker trail seemed to rave about how delicious each dish was. 
Then I arrived in Hanoi.
My first taste of Vietnamese food was the famous dish, Pho. Whilst it tasted ok I was put off my the fatty meat and the bland flavour. After spicy Thai food I love eating a meal that has a kick to it!
Subsequent dishes also disappointed me. Plain fried rice, adequate seafood dishes and slimy noodles made me think that Vietnamese food was not just to my taste.
Then I stumbled across the Blue Dragon restaurant in Hanoi, Vietnam!
What initially drew me to the restaurant was the fact that all of the profits go to charity. The Blue Dragon children's foundation helps Vietnamese children who are born in to poverty or disadvantaged families affected by problems such as HIV and drugs. Surprisingly many families survive on just $1-$2 dollars a day! The Blue Dragon foundation helps the children through educating, feeding, housing and providing medical care. It also plays a role in rescuing trafficked children.
Impressive work!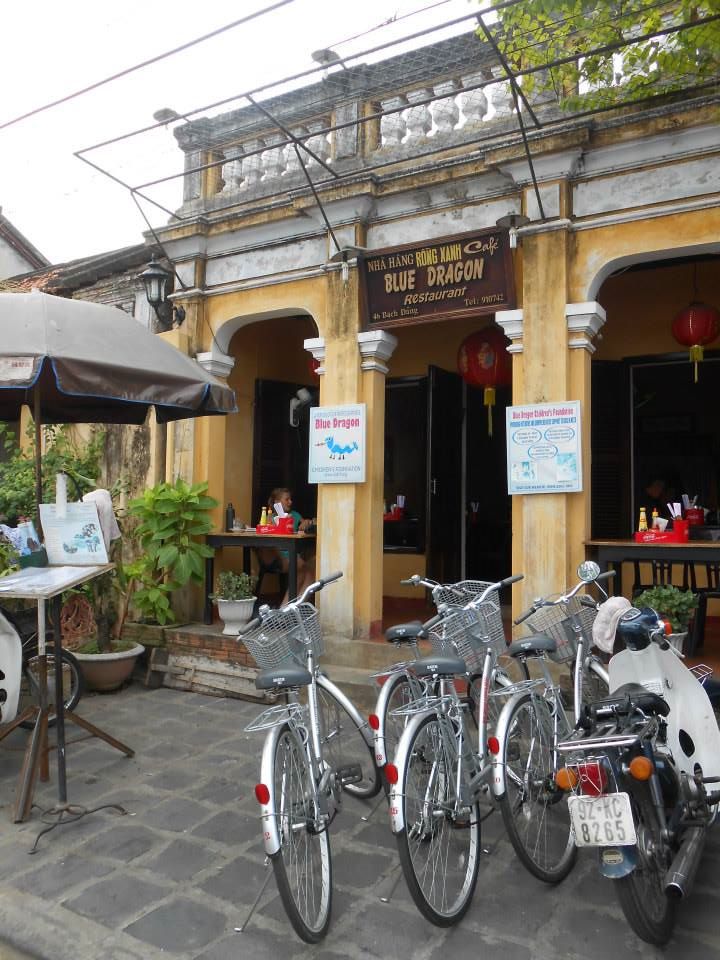 The Blue Dragon Restaurant: Location
Located beside the river front in the centre of Hoi An the restaurant is a perfect place to watch the world go by. As I ate I watched food sellers hawking the streets wearing the traditional conical hats and boats sailing up and down the river.
Service
Service is famously bad in Vietnam but the waitress actually smiled at me here! The restaurant wasn't that busy and I was served my food quickly. She even showed me how to roll the shrimp rolls that I ordered and asked to keep my business card when I said that I would be reviewing the restaurant!
Drink
I love beer and this was the first restaurant in the whole of South East Asia to serve a frosted glass to pour the beer in to! Perfect for hot and Humid Hoi An!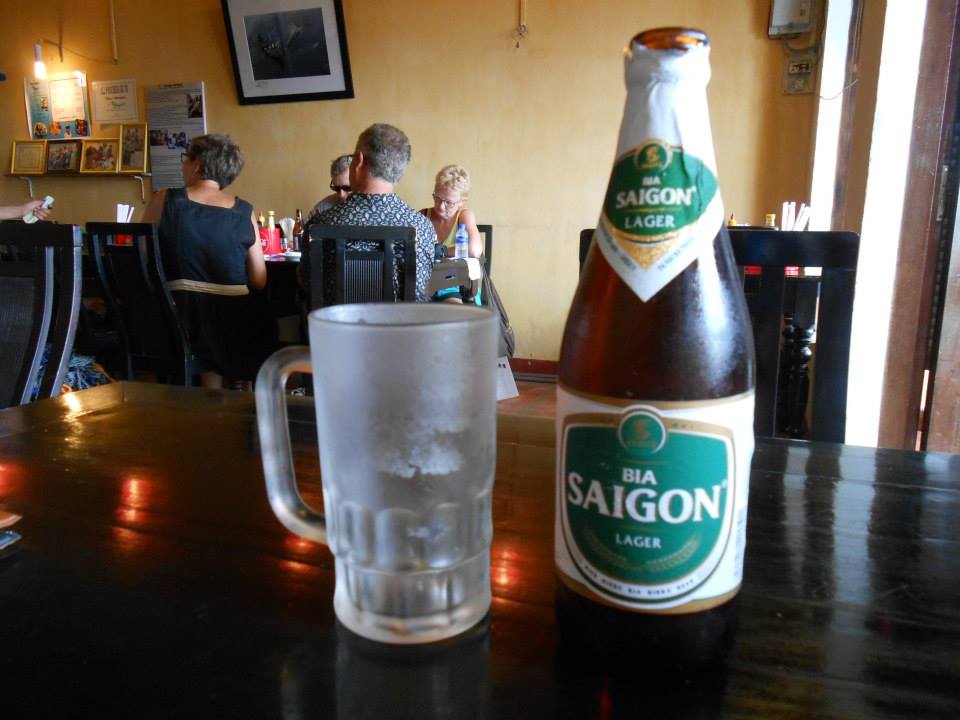 Food
This is where the restaurant really impressed me. I ordered a Hoi An speciality; white rose which is shrimp dumpling covered in fried onions. It was delicious and so delicate!
For my main course I chose shrimp and vegetable wrapped in rice paper. You wrap them yourself. The wraps were full of flavour and fun to make and eat. I did make a little bit of a mess so probably not the best food to choose if you are on a date!
White rose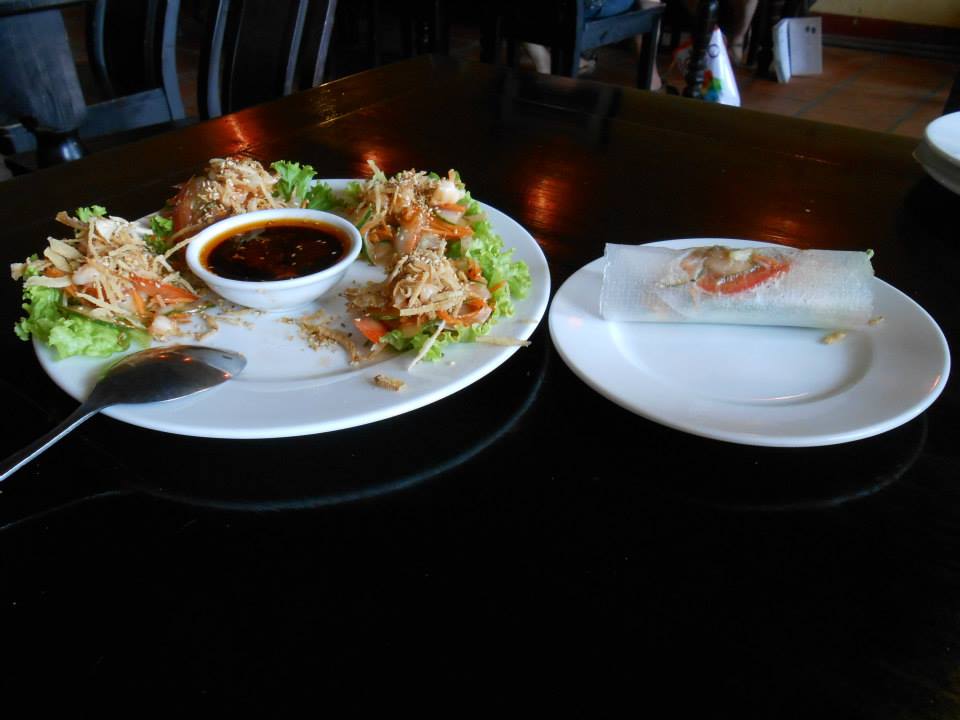 Vietnamese rolls
Overall
Overall I was really impressed with the restaurant and I love that by eating there I contribute to a children's charity. I would definitely recommend that you visit this restaurant in Hoi An. It completely changed my view on Vietnamese food. No more pizza for me in Vietnam!
Do you enjoy Vietnamese food?