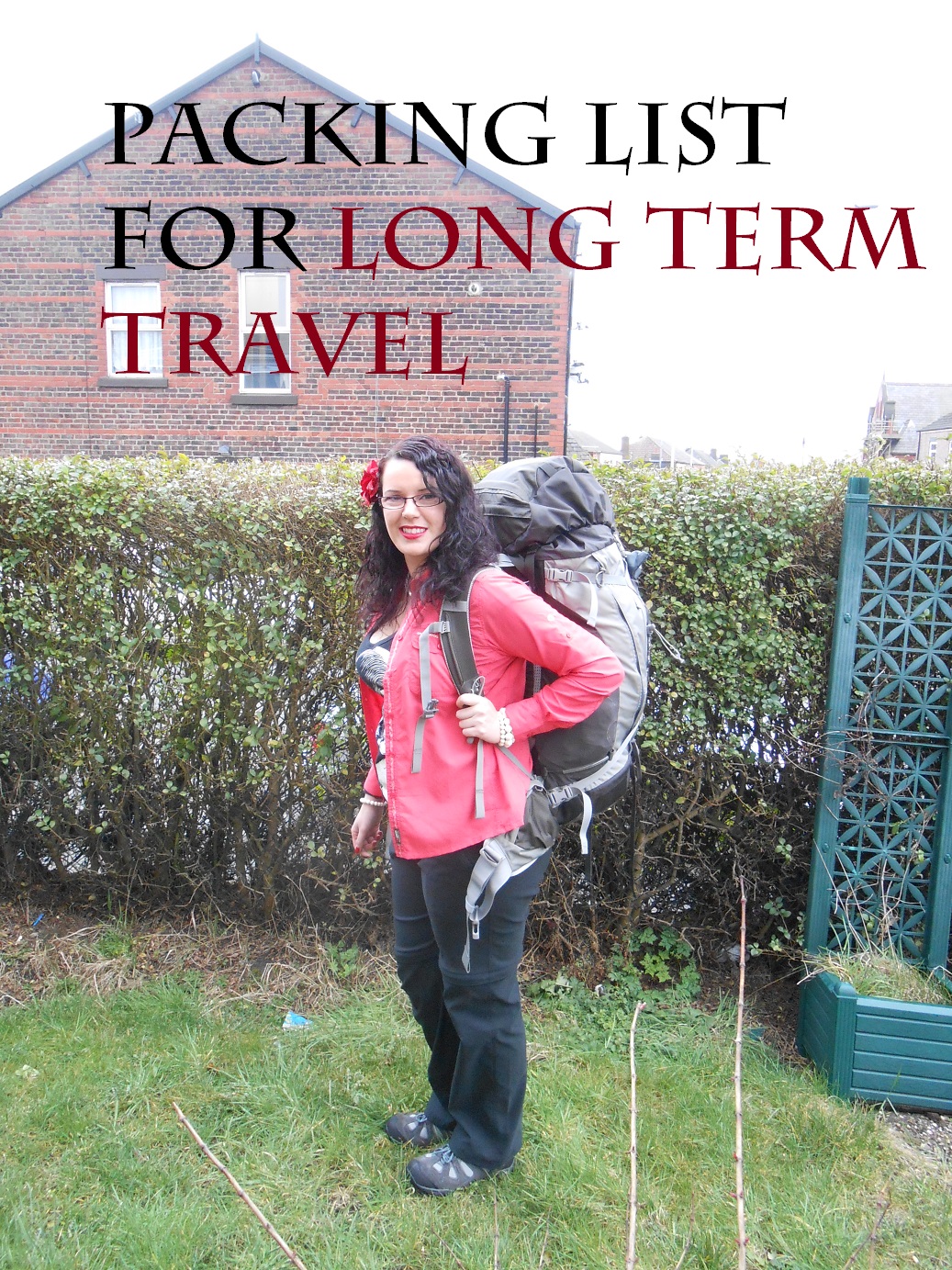 People who know me know how much I love my big bulky vintage dresses and petticoats.
I'm no minimalist….
Probably the antithesis of backpacker material!
So I was worried that I would over-pack for my big trip to Dubai, Asia and Oceania. How can one possibly pack everything you need in one backpack?!
I bought a kestrel 68 backpack and I thought that it would be more than adequate for all of my stuff. I was surprised to see that it was bulging at the seams when I had all of my stuff in it.
Did I pack too much?
Anyway here is my packing list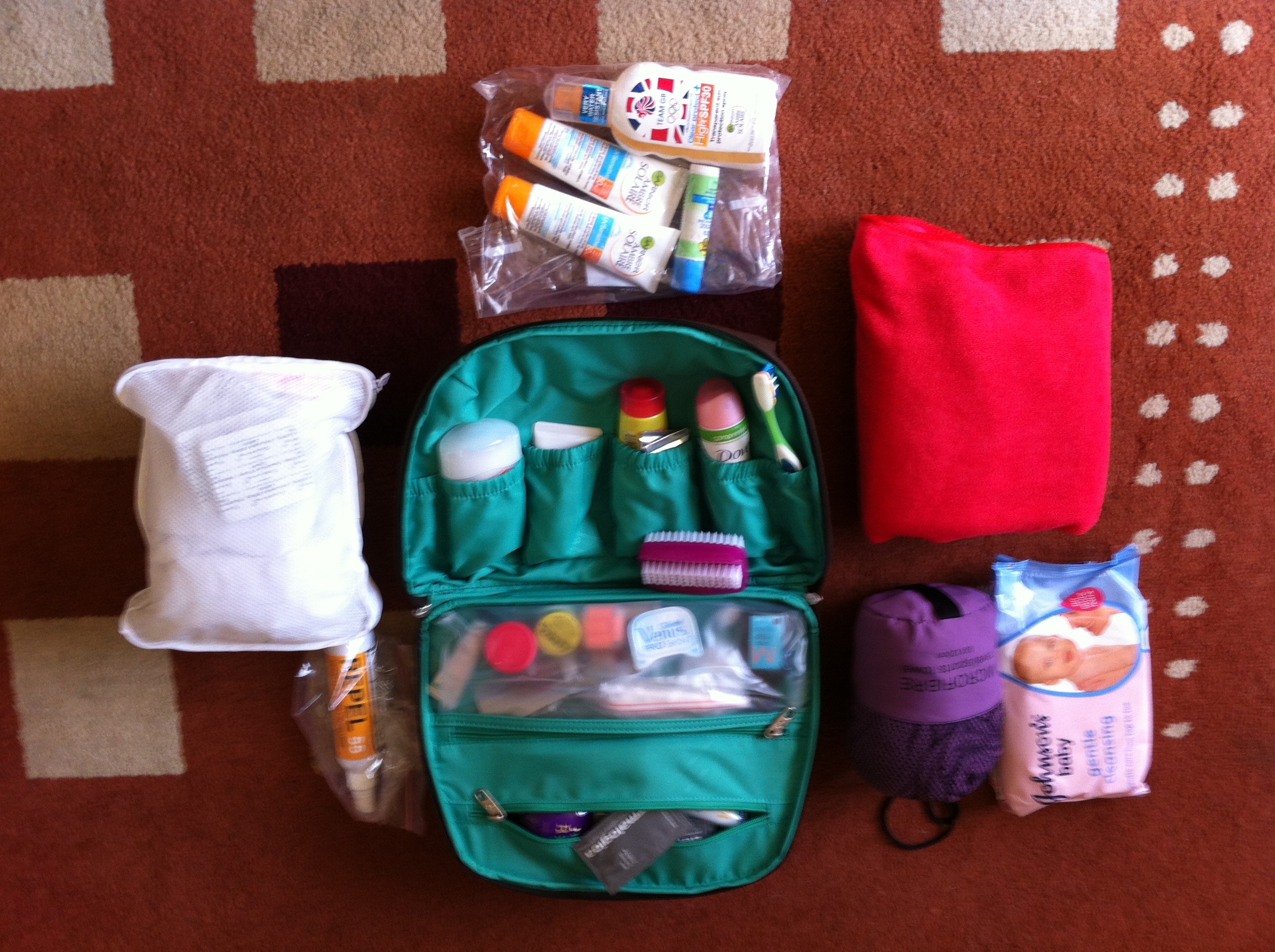 Toiletries
*2 lush shampoo bars
*small conditioner
*1 roll on deodorant and 3 small sprays
*toothbrush and toothpaste
*small hair gel
*exfoliating mitten
*baby wipes
*Curl cream
*razers
*makeup
*spf 25 face cream
*deet
*first aid kit
*spork
*2 travel towels
*lots of suncream (I probably brought too much but i'm terrified that I will not be able to find it on my travels and burn like a crisp! I have actually found it in Sri Lanka but brand names are very expensive)
*travel bag (I actually changed this for a less bulky drawstring one, this one took up too much space in my backpack!)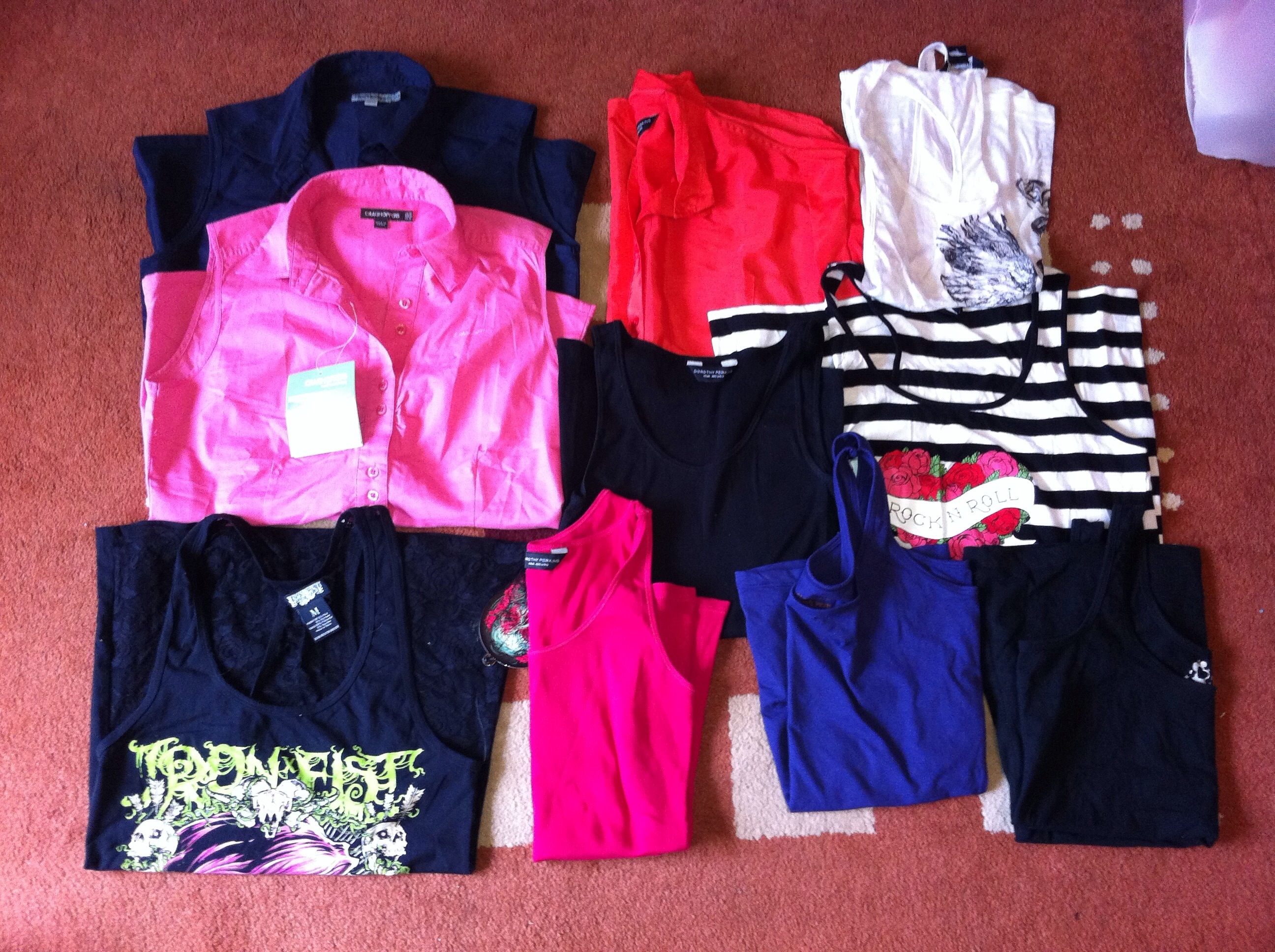 Tops
I tried to be minimalist here but you need lots of tops in Asia because it's so humid and you sweat so much!
*2 travel shirts
*1 red shirt
*7 vests
See, not much at all!
Trousers
*2 pairs of denim shorts
*2 pairs of nosilife leggings
*1 pair of convertible trousers/shorts
*1 black mini (for Thailand when my legs are tanned!)
I also decided to pack a floral mini skirt too at the last minute. My wardrobe was seriously lacking florals!
See, hardly anything!
Bikinis!
A girl can never have too many bikinis! They could work as lingerie if needed too!
*4 bikinis
*1 swimsuit
*4 bras and 11 knickers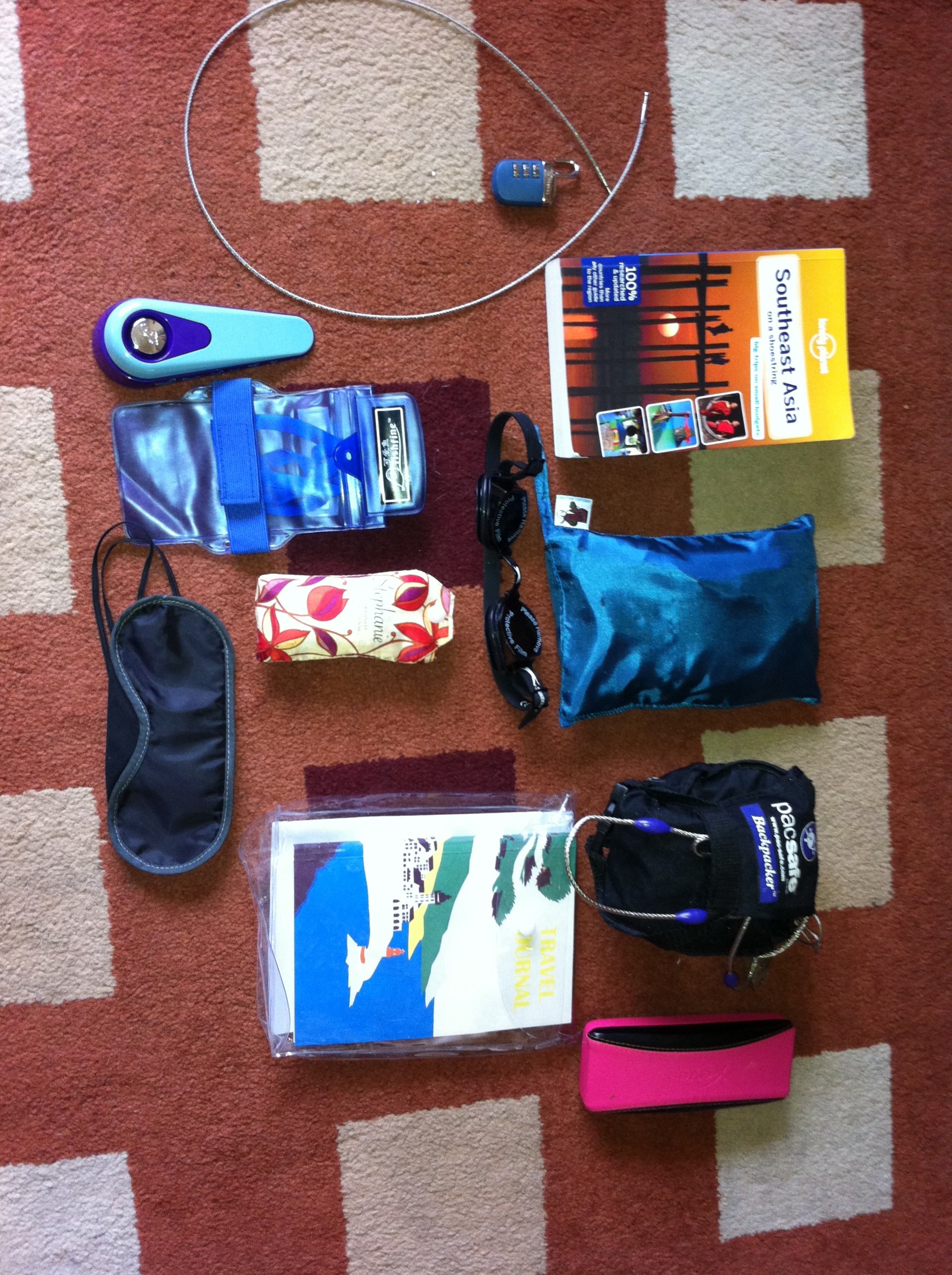 Misc
*spare glasses
*sunglasses
*alarmed door stop (in case I don't feel safe/secure in a guest house, just place this under the door and it stops someone getting in and sounds a deafening alarm to scare them away.)
*travel journal (Given to me by a good friend before I went away.)
*Pacsafe (This device locks around the backpack so no one can get in to it. This will be handy in hostels where there are no lockers and on overnight trains so that I don't worry about my valuables.)
*South East Asia on a shoestring guide (should come in handy when I have to navigate around Asia by myself and have limited Internet access.)
*lock
*little shopper bag that folds up small
*waterproof bag to put valuables in when I go to the beach
*silk sleeping bag (So light and small, will be invaluable if I need to sleep in grotty hostels.)
*eye mask in case I can't sleep in dorm rooms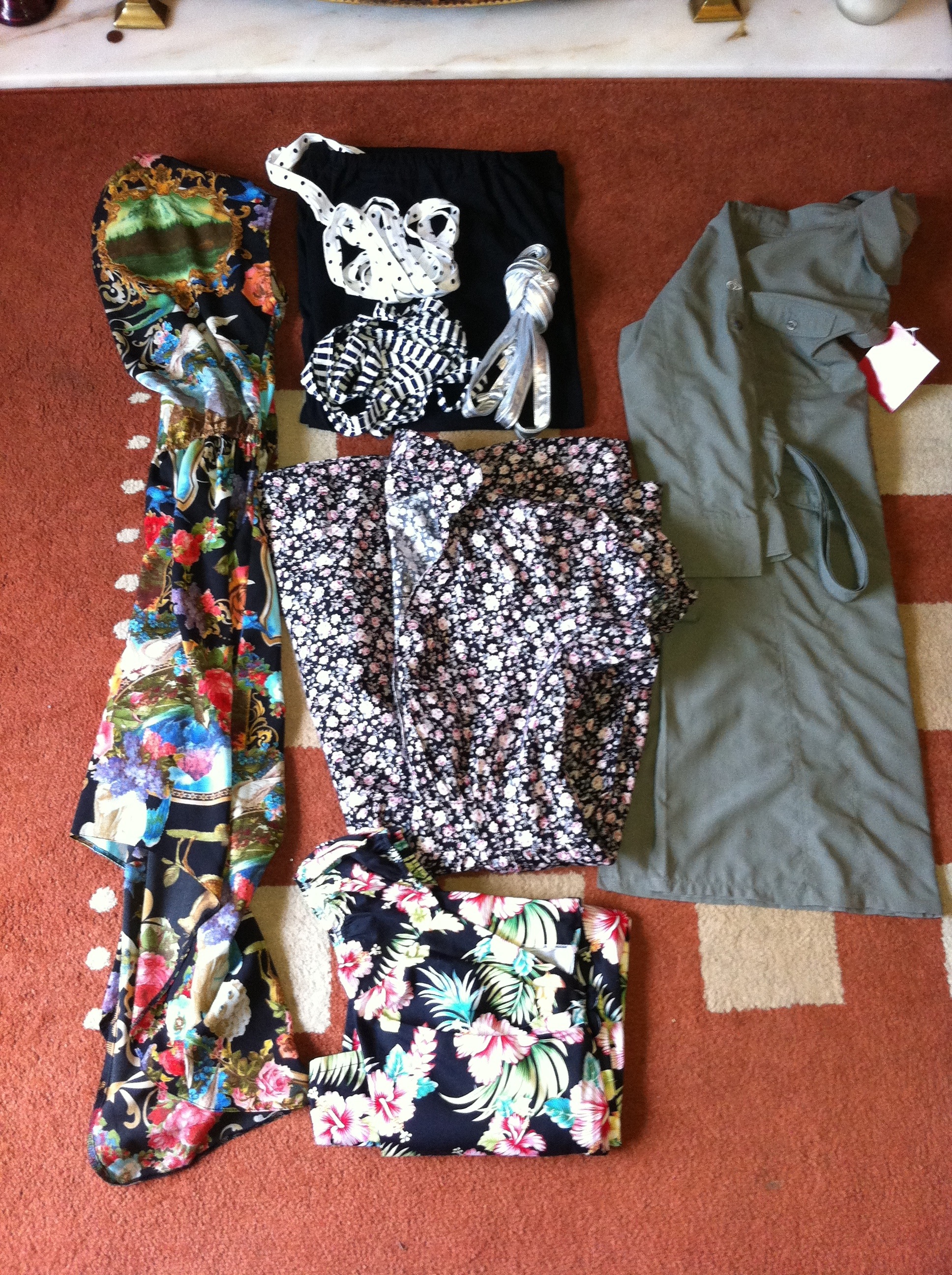 Dresses
I love dresses but my vintage style dresses take up so much room that I had to go with versatile dresses.
*1 nosilife long sleeved dress
*1 floral tea dress
*1 American apparel 'le sac' dress that can be worn in different ways as a dress or skirt
*1 light thing patterned dress
*1 vintage reproduction hibiscus print dress. (My luxury item!)
Come on, you never know what exciting soirees that I will be invited to!
My day bag is a pacsafe shoulder bag. It's proved invaluble so far on this trip. It's very well made and you can lock all of the openings so no one can pick pocket you. Ideal if you are on a busy train and your bag is near a thief. It would require the skills of  Houdini to take anything out of this bad boy without me realising!
Electricals
These are needed to keep in touch with home and work on this blog!
*kindle 3g (Free basic internet connection all over the world and it weighs hardly anything.)
*Samsung netbook (My friend updated this for me so it works really fast. Nothing like having the luxury of a laptop when travelling!)
*iphone
*iphone spare batteries
*head lamp (Most blogs seem to say that this is needed at some point. I can't see why though. I will see…)
*Camera- Nikon coolpix (I chose it mainly for the colour)
And it al fits (very snugly) in my 68L Kestrel backpack by Osprey!
What do you think of my packing list?
Did I pack too much? It feels like I have packed hardly anything but the bag weighs a crazy 18kg!!!!