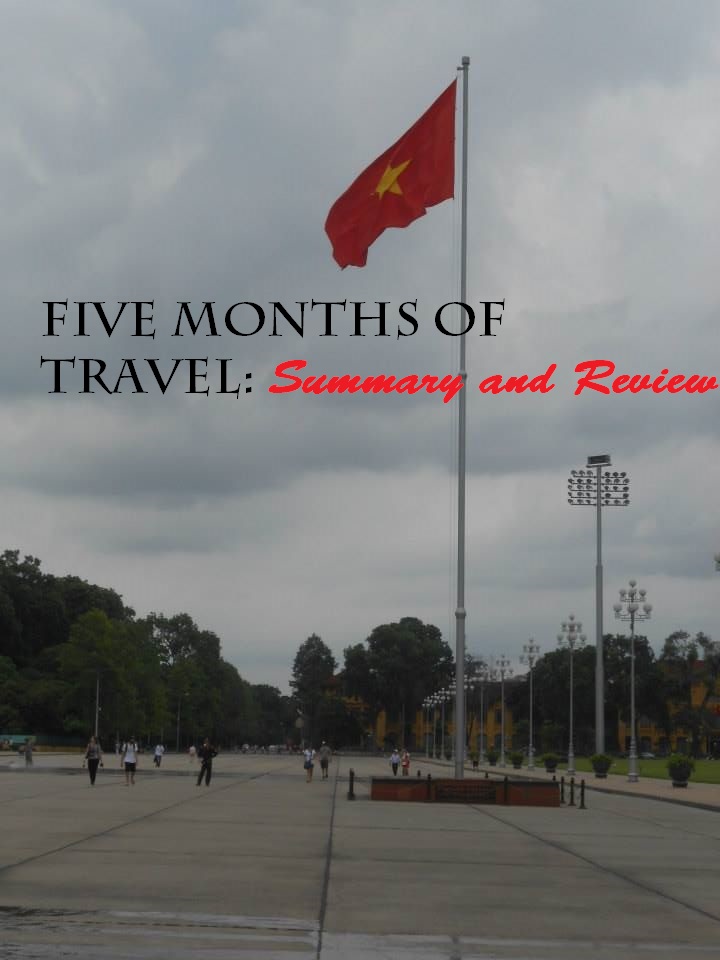 After a few days of pampering, strolling along the Mekong and eating delicious baguettes, my Vietnamese Visa was finally ready (It was my most expensive Visa so far at a cost of $60 from the Vietnamese consulate in Luang Prabang!!) so it was time for me to leave the safe, clean confines of Luang Prabang and head in the the unknown.
Vietnam.
The 'night' bus took over 26 hours to reach Hanoi. It was certainly an experience that I will never forget!
In the space of one night I slept next to a grand total of 3 Laotians and a child. Once I woke up in the middle of the night to find that a man was asleep next to me, not the smiley Lao woman who offered me some black tea before I went asleep. I promptly told him to move to another bed with a man in, and he did!
It pays to be a little bit cheeky once in a while, especially when you are a solo female traveller.
Hanoi was such an intoxicating city. I travelled with an Australian guy who I met on the bus for the first few days and I fell in love with Hanoi's modernity and culture.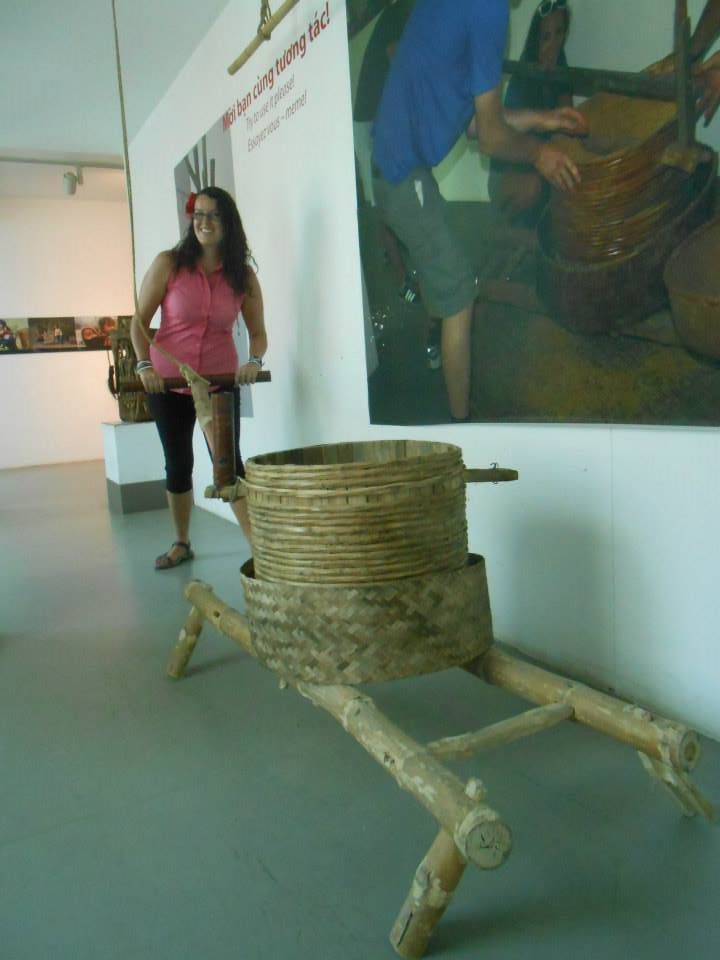 Having fun in one of Hanoi's museums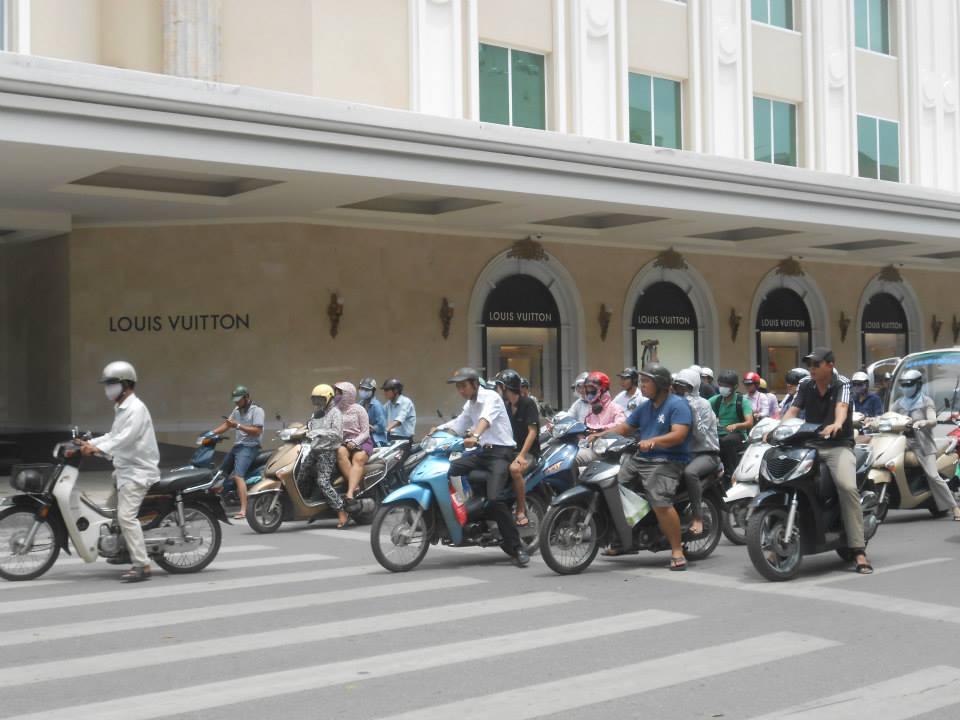 The crazy traffic of Hanoi
I visited nearly all of the museums in the city, soaking in the history and culture of this proud country. I even rode across the streets of Hanoi on the back of a motorbike one day.
That was certainly an experience that I will never forget!
I discovered a completely different side to the city once my travel companion left for the North. I found that as a solo female I was fine pickings for various scams. Then the notorious 'groping incident' occurred which decreased my confidence in travel completely.
Was I strong enough to travel in Vietnam alone, I wondered. Then I realised that if I can recover from Dengue alone I can certainly travel Vietnam alone!
The trip to Halong bay was an amazing three days. I felt so lucky to be seeing one of the great natural wonders of the world. Cat Ba island was absolutely beautiful too.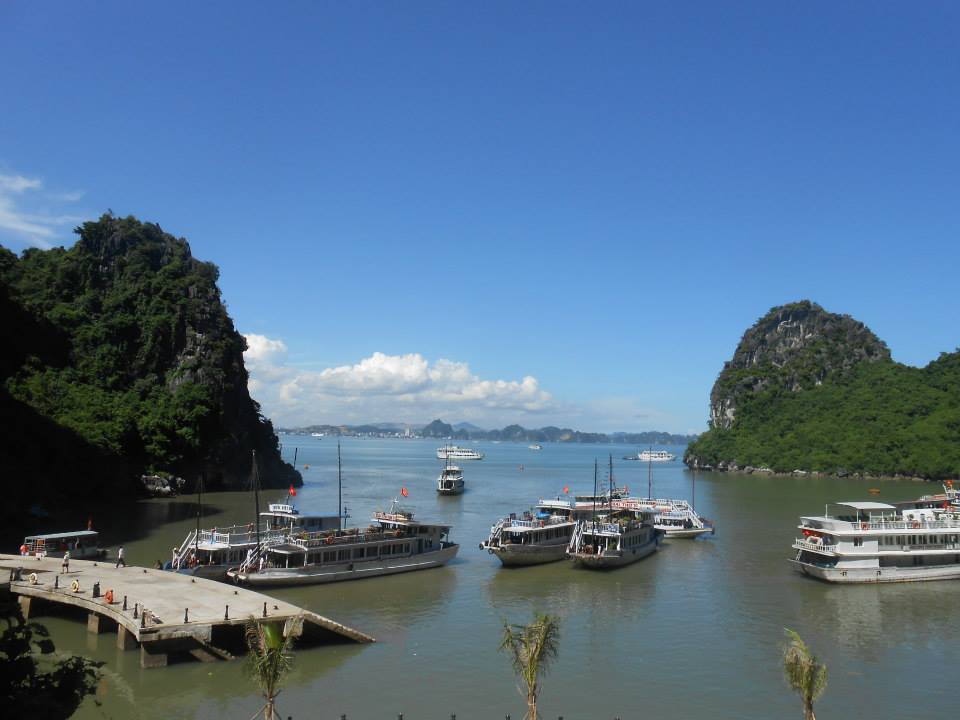 Hue was a great city for me to gain back my travel confidence. It was so relaxing compared to Hanoi and I spent my evenings eating Seafood by the river or having drinks with locals.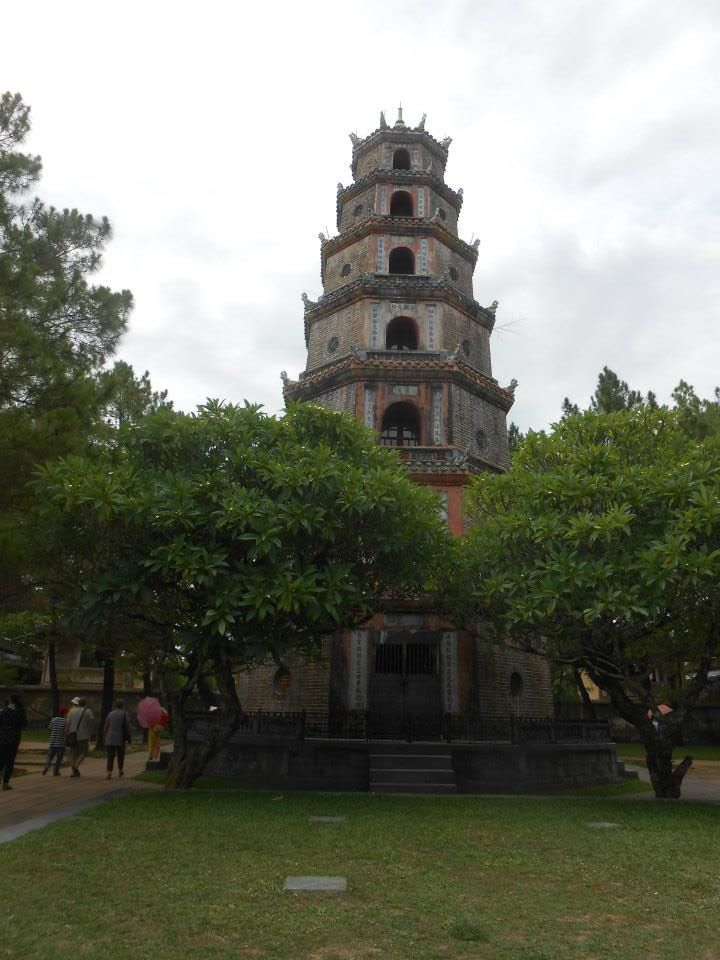 A temple in beautiful Hue
In Hoi An I partied far too much and enjoyed wandering the quaint streets in the old town. I was lucky enough to see the monthly 'festival of light' and I even bought myself a traditional conical hat! I had some clothes tailor made and ate the greatest Vietnamese food that I had ever tasted.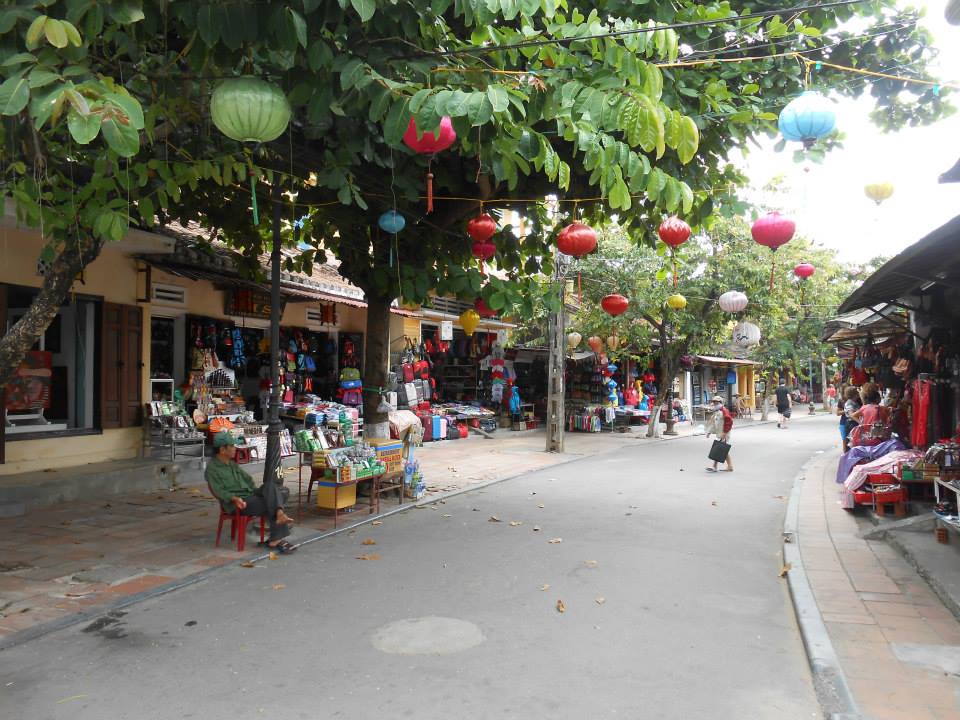 Standard Communist propoganda
I then headed to Nha Trang, the Russian Benidorm of Vietnam. Despite being very Western and full of high rises, I had the times of my travels in Vietnam here because I met up with a big group of lovely people. It was so nice to be travelling in a group!
Saigon which is one of the busiest cities in Asia was my last port of call in Vietnam. Here I learn't so much about the Vietnam war in the war museum and visited the Cu Chi tunnels that the Viet Cong used to help them in the war.
Despite being a wimp and worrying about getting stuck I actually made it down an actual Viet Cong sized tunnel! It was such a buzz.
After drinking too much Bia Hoi I was ready to make my way to the seventh country of my travels…..
Cambodia!
Another crazy month of travel. I didn't have the best experiences in Vietnam when I was travelling solo. When I was travelling in a group I absolutely loved it. I would return and visit rural villages to see what the 'real' Vietnamese culture is like.
Total countries visited=3,  Laos, Vietnam and Cambodia
Number of times I was groped= Just the once in Hanoi….
Modes of transport= 26 hour nightbus from hell and many more nightbuses travelling down the long coast of Vietnam.
Lessons I have Learned= Always look after yourself when you are travelling solo. Sometimes you may have to be rude to people to ensure that you are safe. Always think quickly and avoid taxis in Hanoi when travelling solo.
Number of Massages= Just 2 massages this month. I did spend the day at a mud spa in Nha Trang though.
Number of conical hats bought= 1
Number of bikes stolen= 1 in Hoi An, I had to arrive on the scene with a policeman to get it back….
Number of times I rode on the back of a motorbike= At least ten times (sorry Mum)
Have any of you visted Vietnam? If so what did you think of it? Do you think travelling solo or in a group affects your experiences in this intoxicating country?