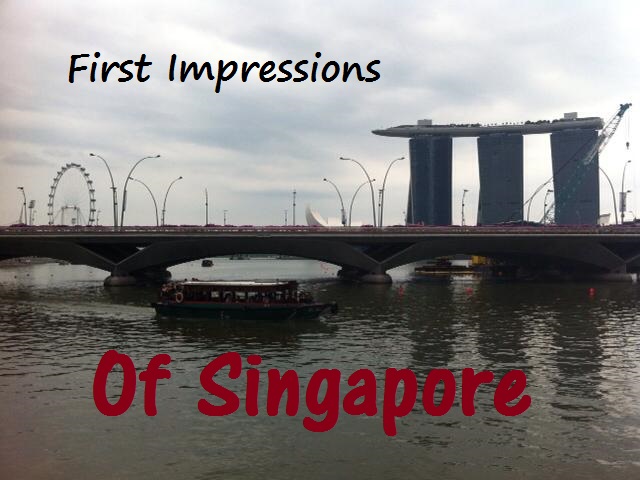 When I arrived in Singapore I was a little bit burnt out from travelling around Sri Lanka. Although I loved the country it was not an easy country to travel in as a newbie traveller and I was frequently overwhelmed by the sighs, sounds and different cultural practices.
I breathed a sigh of relief as I arrived in the vast Singapore Chiangi airport. I window shopped at all of the Western luxuries that I had been without for weeks and my mouth watered when I saw a Subway. Sri Lankan food is delicious but it does get a bit repetitive. It's very hard to find bread and mayonnaise that is not sweet out there too! I had actually dream't about a tuna and cheese sub when I was on my bus to the airport in Sri Lanka.
My backpack was now 19kg so I treated myself to a taxi to the hostel to save my legs and my dignity. It was strange not having to barter for ten minutes before agreeing on a price. The hostel was cosy but absolutely tiny! Luckily it was very well laid out and every square foot was useful and functional. I would soon learn that most Singaporeans live in small government owned flats. It's a very densely populated city state!
I wandered around the sprawling city after recharging with a nap. I absolutely love architecture and Singapore's skyline was nearly as impressive as Dubai's! Despite the city landscape there were areas of grass and trees too.
Singapore is modern, clean and English speaking. It was a welcome rest-bite from 'real Asia' and I spent a week relaxing and eating delicious local and international food. I love fashion and I loved the Singaporeans quirky fashion sense. I spent hour looking at kooky Asian cosmetics and beauty products, I couldn't believe that they had strips to make their eyes a more Western shape and every face product was whitening.
I guess everywhere in the world people want what they don't have.
The rumours are right, Singapore is spotlessly clean and there are signs everywhere telling you not to chew chewing gum, jaywalk or even bring smelly Durian fruit on the metro!  Other bloggers have described it as being too perfect but I thought that it still had lots of character and history.
In Singapore I was anonymous. It's very overpopulated so people barely acknowledge your existence as they push past you in the busy streets or busy metro system. Surprisingly I had mixed feelings about this. I sometimes got annoyed at how much I stood out in Sri Lanka, how people would chase me down the street trying to sell me things or talk to me. Here everyone just went about their daily business, barely glancing up from their smart phones.
I missed the attention.
I ended my first day in a hawker centre near Bugis street. Eating the delicious and very cheap food (just $3 for prawns and noodles!) I felt excited to further explore the city. Singapore has world class museums, art galleries, monuments, nightlife and undoubtedly the tastiest and cheapest food in the world. I felt completely safe.
Despite all this I felt like I wasn't in Asia anymore….
Have you visited Singapore? If so did you think that it was too perfect or an example of how a well run city should be?
You can keep up to date with my adventures by following my Facebook page. I update it daily and it's an easy way to contact me.
https://www.facebook.com/PearlsandPassports