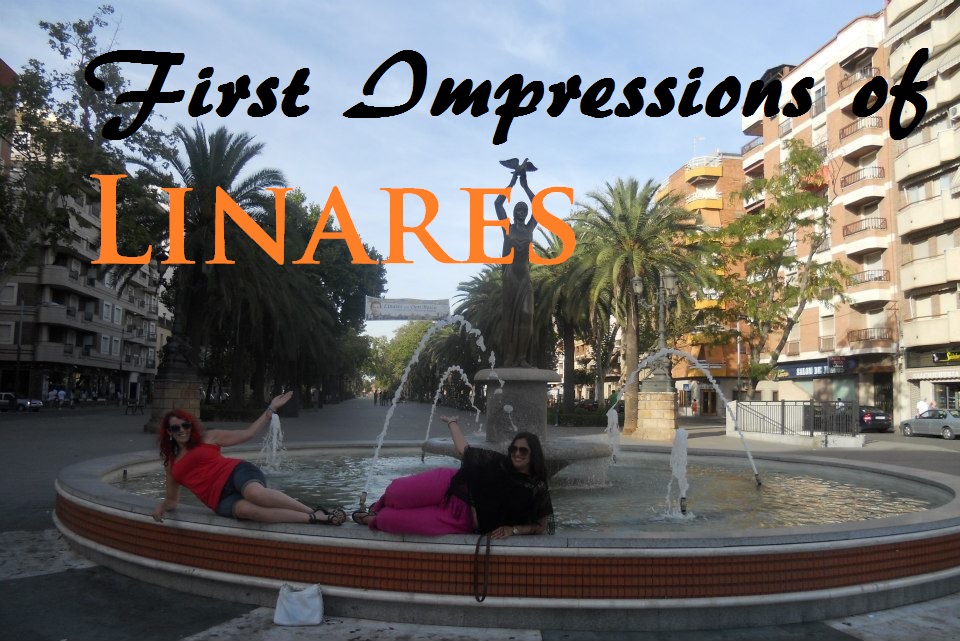 Linares was my first taste of 'real Spain'. It's located in Jae'n in Andalusia in Southern Spain. It's known for it's mining history but the last mine closed it's doors in 1991.
We were all dying to experience Linares the next day. We experienced Spains cafe culture by enjoying  a delicious, fresh breakfast on a small terrace, watching the world go by.
I love Spain!
As we explored the city we were suprised to see a lot of Chinese restaurants. It seemed like such a juxtaposition besides the very traditional architecture. We traipesed around the local El Cort'e Ingles and were excited to see a whole section dedicated to traditional Spanish dress! I loved the colours, frills and flowers and was quite tempted to buy one, to be honest it was only the 350 Euro price tag that put me off! Imagine what people would say in Liverpool if I rocked up wearing a gaudy Spanish gown!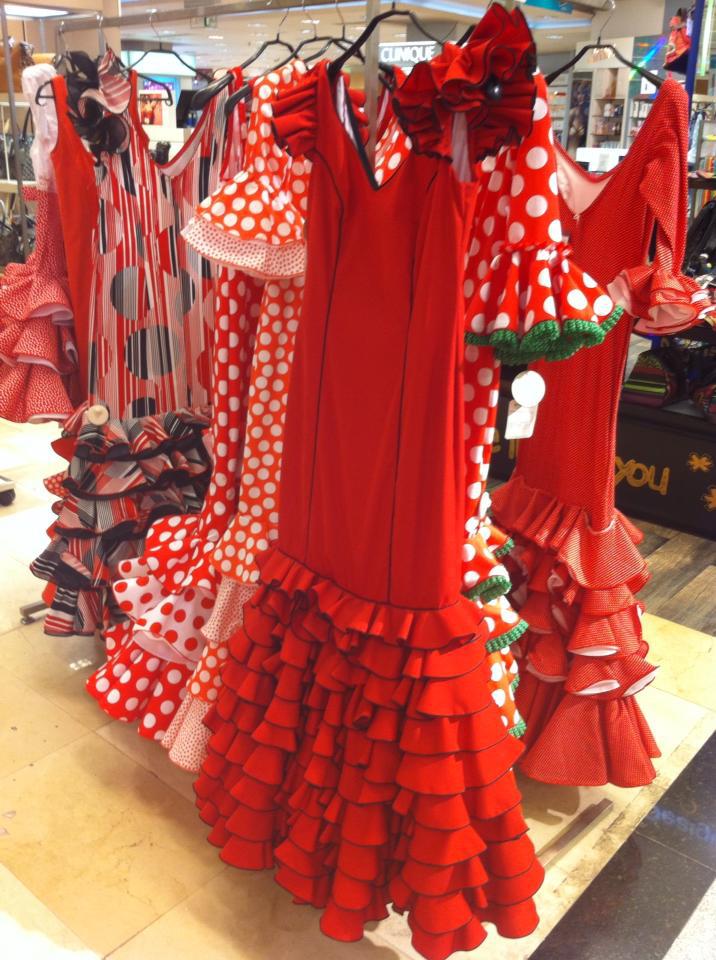 I would rock that look!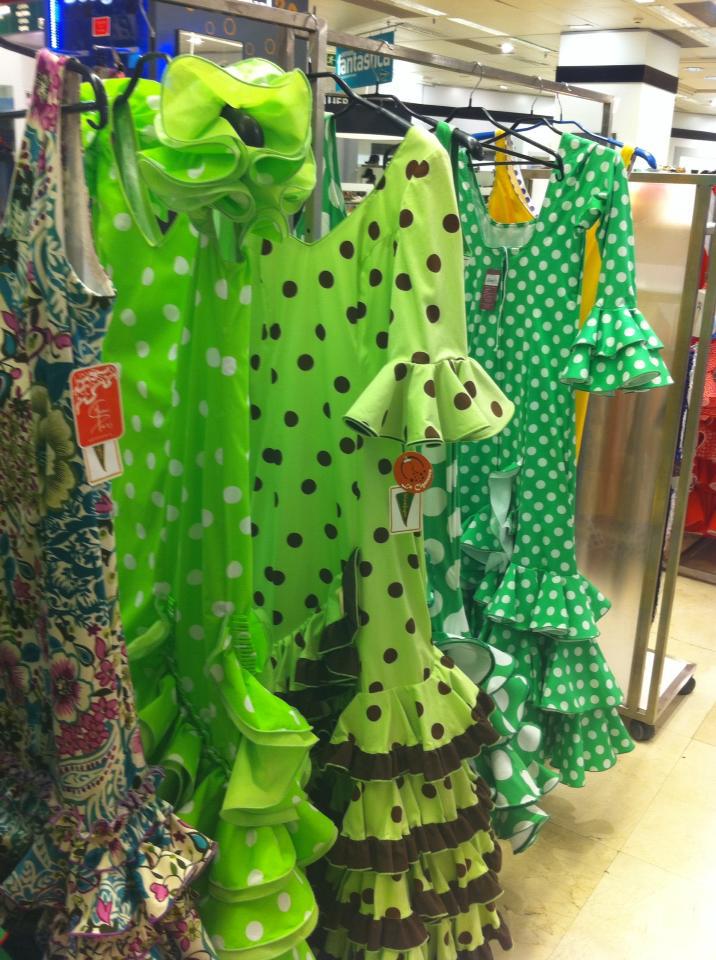 I love Green, but not that much!
We then meandered around the shops in Linares and found a bar where we imbibed a few canas and inhaled a few tapas! I love the laid back Spanish lifestyle. So different to my busy life back home.
We then walked back to the hotel and were dismayed when we found out that our Spanish friends had tried to find us. It's always the way! A few phonecalls were made and we were soon drinking more canas on yet another roadside terrace!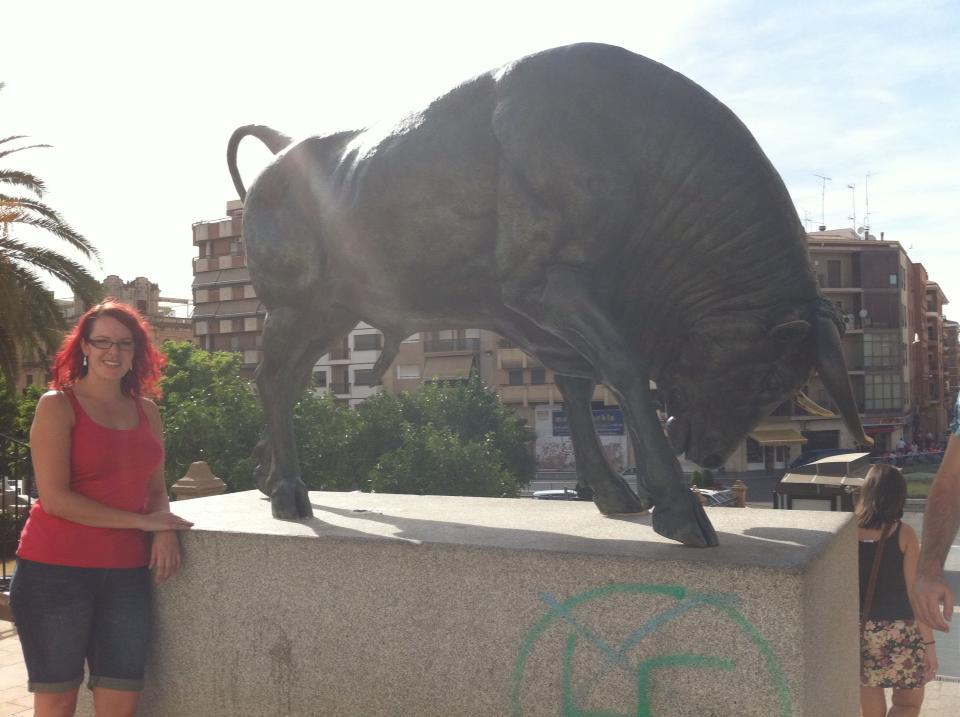 It makes such a difference to visit a place when you are friends with locals. You can bypass the main 'tourist traps' and go to the really interesting places in a city, (and the best bars!).
I was amazed at the beautiful architecture in Linares. I especially loved the bull ring and the narrow winding Spanish streets. Beacause the feria was in full swing all around there were Spanish women dressed in the most beautiful dresses! I was very jealous!
We also visited the only rock club in Linares, it's hard to believe that rock is not as popular as it is in the UK. In Liverpool you can go a rock bar, club or club night nearly every day of the week! My red hair made me stand out there too, I don't think I saw another girl with bright red hair the whole time that I was in Spain. Men would should 'Peli Rojo' at me down the street! To be honest, I loved the attention. I was a little bit unique in Spain!
After a an exciting day of sightseeing, it was then time to experience what we had travelled to Linares for….