I waited in line at immigration at Haneda airport, my shoulders aching with the weight of my backpack and feeling sweat dripping down my back due the the 5 layers of clothes I was wearing. When it was my turn I shuffled to the desk, sorted out the formalities and was handed a residents card. After such a long flight all I wanted to do was sleep but an intense feeling of anxiety overcame me; I was now a resident of Japan.
I got a taxi to my hostel, too tired to contemplate working out how to study the train timetable. I showed the taxi driver the address of the hostel, and he proceeded to take me to terminal 1…
That's when I realised that I was lost in translation.
Somehow I managed to communicate that I wanted to go the hostel. I arrived, payed him and bowed a few times. My head spinning trying to remember all the local customs. I was so thirsty so went in search of a shop. I needen't have worried because there was a vending machine 1 metre from the hostel entrance. In the coming weeks I would find vending machines in the most isolated of places selling everything from food, chocolate, beer and cigarettes.
The next day I made my way to my hostel in Tokyo. To get there I had to brave the Tokyo metro with a 32kg suitcase whilst wearing two coats. The Tokyo metro was as clean as I had imagined. I felt very at ease and stress free, the people around me seemed to feel that way too. A few times on the way I was met with staircases and no lift or escalator. Each time a Japanese person stopped and asked if they could help. I was so thankful for their kindness and consideration. I don't think anyone would have helped me on the London underground.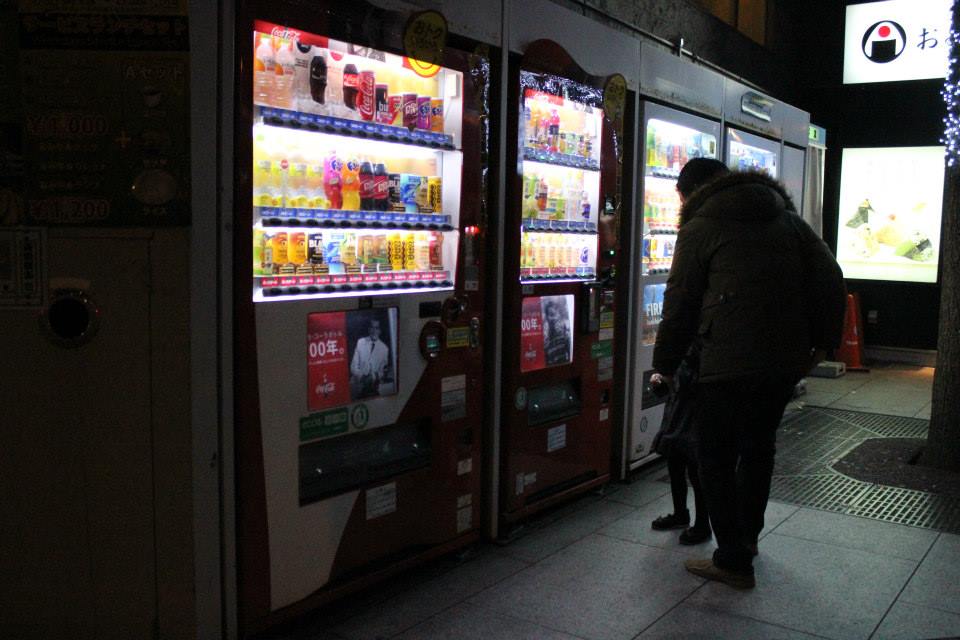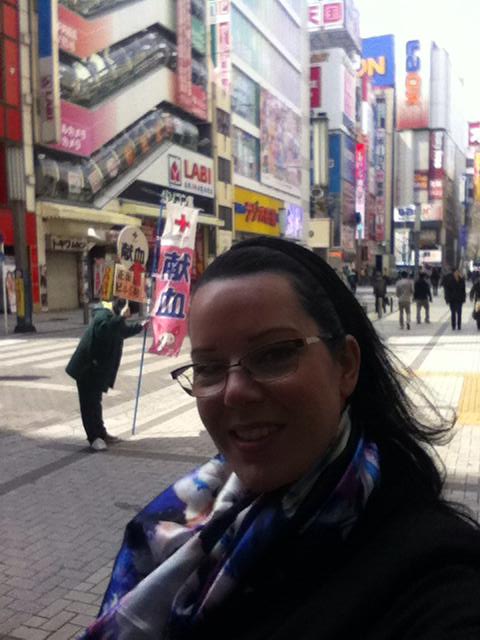 The next day I set about exploring Tokyo. The area I stayed in was quite quiet. I noticed many people wearing facemasks and waiting for the green man to appear until they crossed the road. To me Japan didn't have the 'Asia feel'. It felt more like the West than the Asia that I'm familiar with.
I decided to go Akihabara, an area close to the hostel that I'd heard a lot about. As I stepped out from the train station I was greeted with sounds, tall buildings and neon signs. This was the Tokyo I'd read about! I spent all night wandering around Akihabara, enamoured with the quirkiness and the energy. I saw ladies in maid unirforms advertising maid cafes,  vast gamimg and pachenco arcades and so many electric shops.
I was hurngry so decided to get something to eat. I came across a place where you could order a meal by pressing a button and paying at the machine. This was perfect as I was still a bit embarrassed about the language barrier. The food was amazing and the first of many delicious (and cheap) meals.
My first impressions of Japan were convenience, respect and unabashed quirkiness.