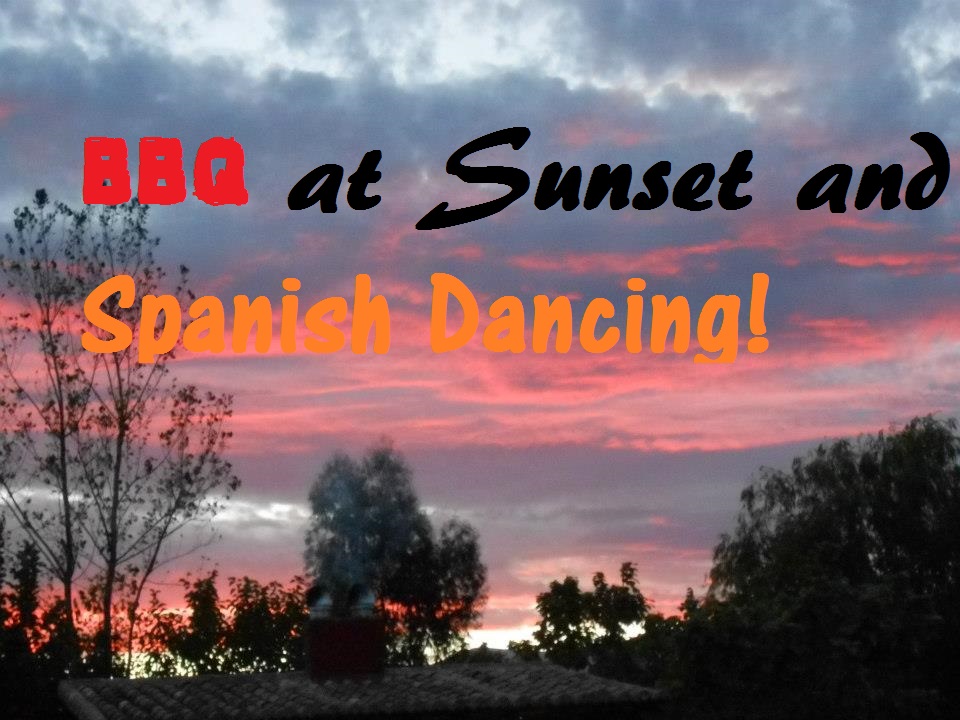 The Anglos and Spaniards were no longer strangers, they were friends. I've never had such a close bond with such an eclectic group of people before. We were all excited to let our hair down and enjoy a few drinks together at our first party night in Candeleda!
Everyone dressed up in their finest clothes and it was a welcome restbite from the hectic scedule. Tables were set outside and we enjoyed Spainish food such as 'blood sausage' and the wine flowed freely!
The sunset was beautiful and the sky was a vivid shade of crimson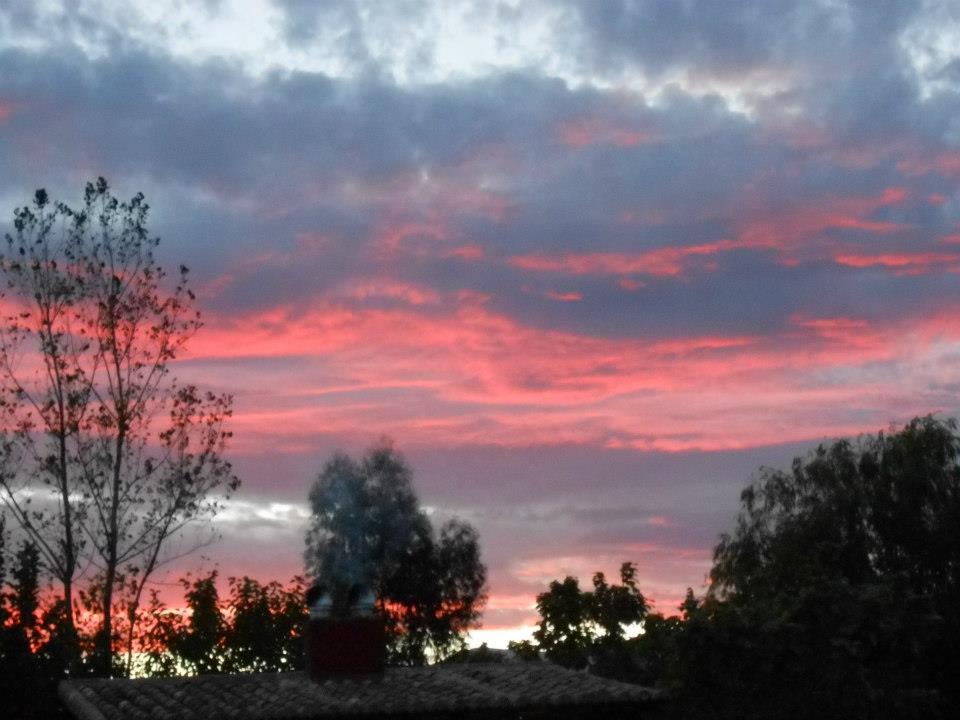 The crimson sunset
S
Sitting at a table with my sickeningly beautiful Spanish friends!
After the BBQ there was a disco in the bar area. At first they placed some typical English/American songs and no one was really dancing. Suddenly a Spanish/Latin song came on and the Spaniards (Especially the men!) came to life!
They were amazing dancers and danced with such passion, drama and finess! The group from Seville were dancing 'Sevillianas' and I couldn't take my eyes off them. They couldn't be more different to English guys! I learn't later that many Spaniards learn traditional dance at School. Lucky things!
I was lucky enough to dance with a few Spanish men and I tried to shake off my British reserve and shake my hips to the music!
I made a mental note never to arkwardly shuffle on the dancefloor when I could shake my hips and really feel the music!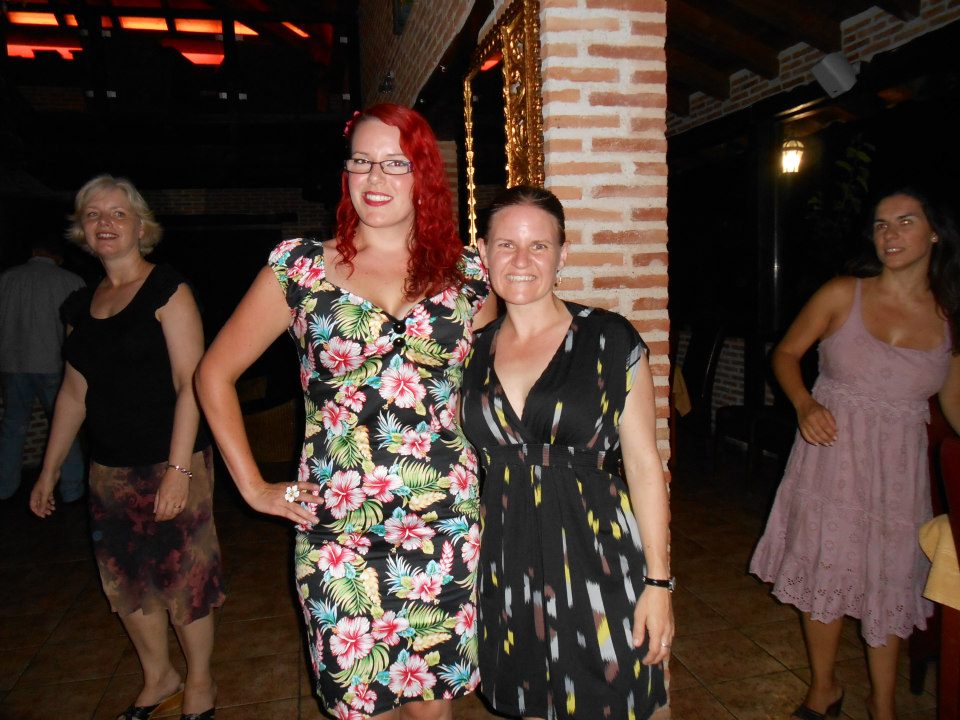 Myself and Bev (The amazing Aussie!)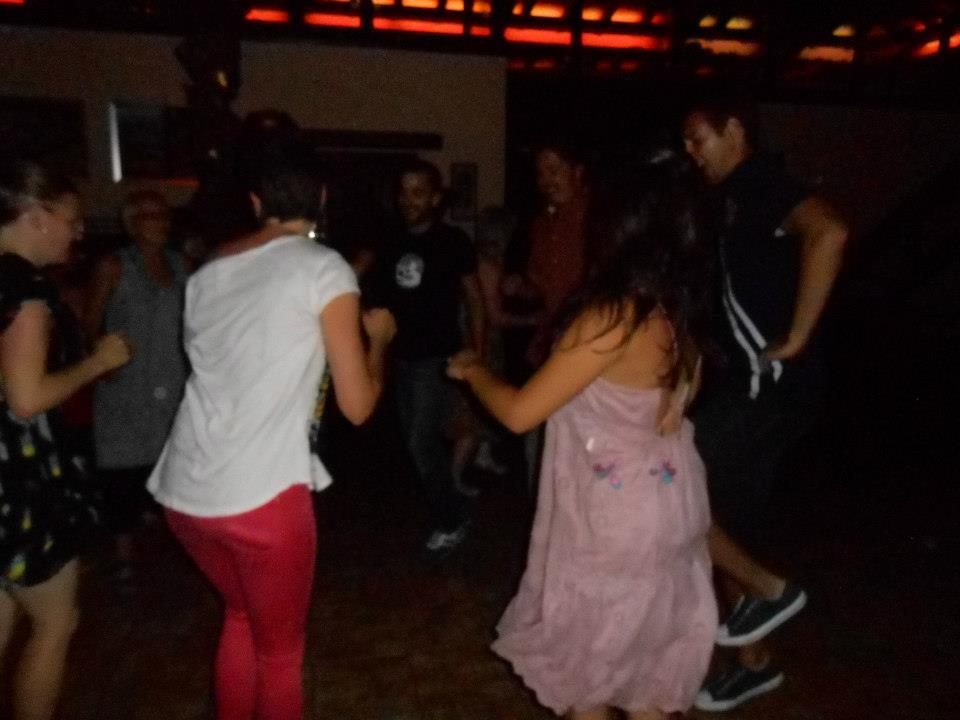 I was having the time of my life!
It was at this moment that I decided that I wanted to be Spanish….