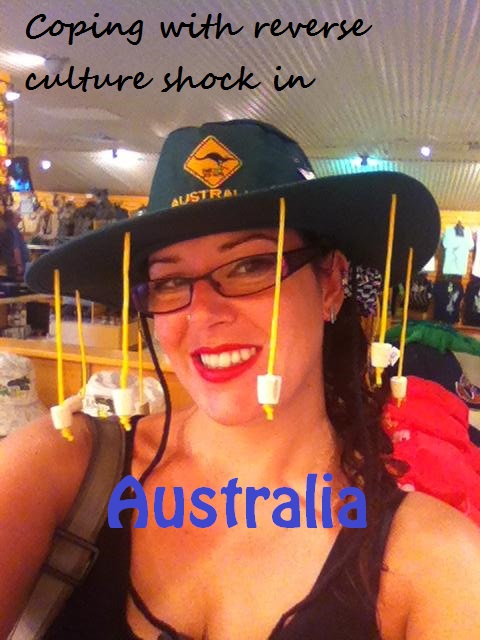 I was always a little skeptical of reverse culture shock. I experienced slight culture shock when I arrived in Sri Lanka, a crazy country for my first visit to Asia but I never thought that I would experience culture shock when going to a Western country like Australia!
Why was I feeling like this?
I was excited to arrive in Australia, Asia had been my home for over 7 months but the constant bartering and language barriers can make travelling there tiring. I was looking forward to travelling in a country with set prices where everyone spoke English!
As soon as the plane landed and I traipsed through security it hit me that I was not in Asia anymore. The extreme price of things first shocked me. It cost $20 to get from the airport to the city centre. That would have bought a bus ticket to a place miles away in Asia.
I was certainly not in Asia anymore!
As I looked out of the bus window the landscape of buildings and shops looked so familiar that I half expected to see sights and people from home.
I was really confused.
I felt like I was back home but everything was different. I told myself to get a grip and checked in to the hostel. As I chose my bed in the darkness and tried to find my wash bag in the dark I unexpectedly collapsed in a heap and started to cry.
Being in such familiar surroundings made me extremely homesick.
I longed to be back home and questioned my reasons for coming to Australia. It seemed so similar to the UK that in the back of my mind I wondered why I had bothered to come to the other side of the world to a place that reminded me of home.
I felt so alone.
The next morning I decided to explore the city and try to see the city in a more positive light! I hadn't even left the hostel and already I was harboring negative thoughts about the city. I had to give it a chance.
At first I felt quite disorientated, It was such a peculiar feeling. Little things that you don't even think about perplexed me. Waiting to cross the road was a new phenomenon and I started to feel impatient. All around me were people dressed normally and I started to feel scruffy in my travel clothes.
I headed in to a pub for lunch and was startled to hear words in English. I had got used to the sing song hum of a foreign language in the background and hearing all of these English speaking voices was sensory overload.
Despite enjoying my first few days in Brisbane I spent most days fighting back tears. I felt like booking a ticket back to Thailand, a place where I knew and understood.  I felt guilty for not appreciating this beautiful city. I was used to the lack of rules and order and sensible Australia was certainly a culture shock. I got asked ID in a pub and the tears streamed down my face as I walked away. I had not been asked for ID in over 7 months. In Asia it's normal to see children riding motorbikes to school so they certainly don't bother asking for ID. I felt confused and ashamed at how I was thinking and reacting.
Luckily I got used to Australia after about a week when I went to Noosa. The small town suited me better and I started to appreciate the uniqueness of Australia and the laid back lifestyle.
Have you ever experienced culture shock or reverse culture shock? If so was it expected or unexpected like mine?