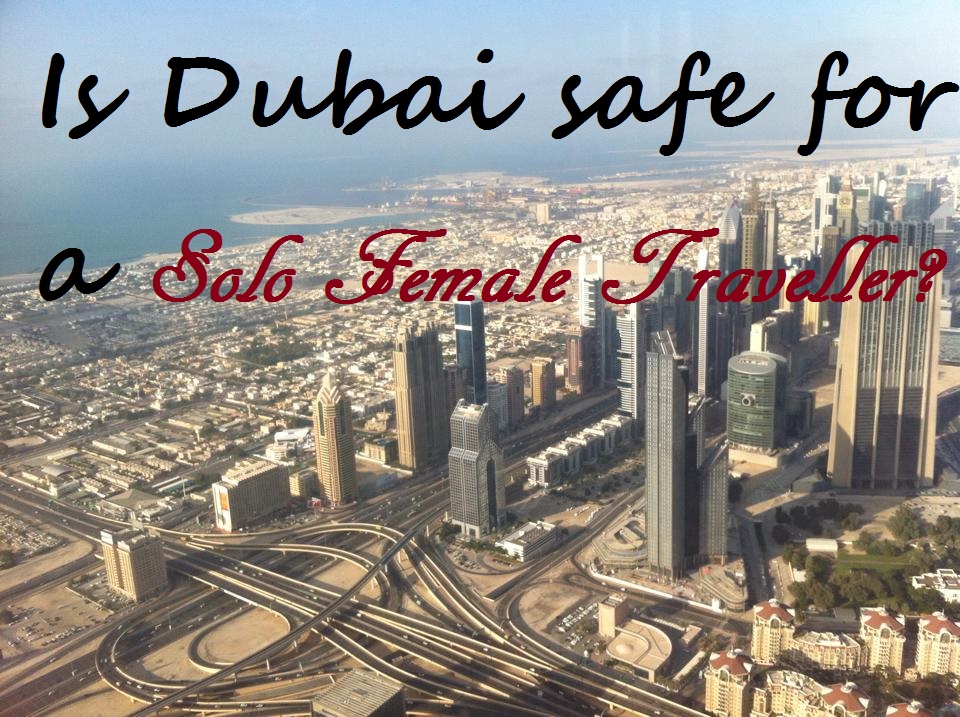 A lot of people that I knew had opinions about what Dubai was like. Many couldn't understand why I wanted to go there and many questioned whether it was safe. I can now say that-
Dubai is one of the safest places to be a solo female traveller!
Yes Dubai has Shariah law but it's a very lax place. A Disneyland of fun in the middle of some very strict Arab states.
Everyone in Dubai has money and a job. There are no beggers in the street and I felt very safe walking around in the dark. Even in the older parts of town no one bothers you.
The streets and malls are extremely clean and the city is fairly easy to navigate by metro or taxi. I would advise hiring a car in Dubai (if you can cope with the crazy driving!) because Dubai is a vast place!
Not once did anyone make a pass at me or say anything inappropriate. The people were all really friendly and helpful. Most people spoke English too.
The majority of people in Dubai are immigrants; they are mainly people from India and the Phillipines but there are people from all cultures and backgrounds in Dubai. You will not stand out there as a female travelling alone.
There is also so much to do in Dubai, most of it good clean fun. If you want to experience the nightlife there is always the option of going to one of the many expat bars. Be aware that there are many prostitutes in Dubai, (this surprised me!), but obviously they are harmless and only after the men. They don't speak to women.
Remember that Dubai is an Islamic country, just treat everyone with respect and you will be fine. No sex in the back of taxis either….
People respect women in Dubai and women are well looked after here. There is even priority seating for women on the metro and buses!
Dubai is very Western. Western with an exotic twist.