Before my big trip I always had such a romantic view of Malaysia, the name itself conjured up images of an exotic country, the pearl of Asia and one where I would feel like I was a million miles away from the Western world.
I couldn't have been more wrong if I tried….
As I boarded the posh bus from Singapore to Melakka my stomach was filled with butterflies. Melakka was a place that I knew very little about, I actually picked a random place in Malaysia and booked a bus ticket there and then. This was what real travellers do! I crossed my first land border as I crossed the border from Singapore to Malaysia, the process seemed too beautocratic and I was already starting to hate my 20kg backpack as I dragged it from scanner to scanner.
Then I was through the border! In a different country! I struggled to find my bus in a carpark of identical buses and then I was on my way to 'The pearl of Asia'.
I didn't want to read or sleep on the bus, I wanted to see every bit of this new country on the journey, the butterflies faded as I saw miles and miles of road, tarmac and sparse vegetation. I soon realised that Malaysia was not going to be the exotic country that I had been hoping for.
But that was not bad, just different to what I was expecting. As a newbie traveller I still had an awful lot to learn about the world and I needed to stop seeing it through rose tinted glassess and see the real countries.
The bus stopped for a toilet break (I was surprised to find the dreaded squat toilet…), I was starving but had no ringets to buy some food. We then made our way to a massive bus station where I was going to try and find a bus to the centre of Melakka.
At this point I wished that I had done even a little bit of research about a new country. Luckily my fears were unfounded and it was easy to buy a bus ticket, the gentleman even told me when to get off the bus.
As I looked around the bus station I saw women wearing hijabs in every colour under the sun manning stalls selling modest Islamic clothing. The hijabs were differnet to any that I had ever seen before and had kind of an integrated peak in them. It certainly felt very different to Singapore, Sri Lanka and Dubai but everyone was very friendly and I felt at ease.
I boarded the bus to the city centre and was gretted by the world's chirpiest bus driver. I stood up for the entire journey because I could not cope with the pain of picking my backpack off the floor when I had to put it back on again.
The bus driver let us off at the 'Dutch Square' that had a beautiful terracotta church in it's centre. I cheekily asked fellow backpackers if they knew the way to my hostel, Jalan jalan hostel. They pointed me in the right direction through the narrow busy streets.
The streets were bustling with activity, cars and bikes whizzed past me as I watched people setting up market stalls for the night market.
It seemed alive!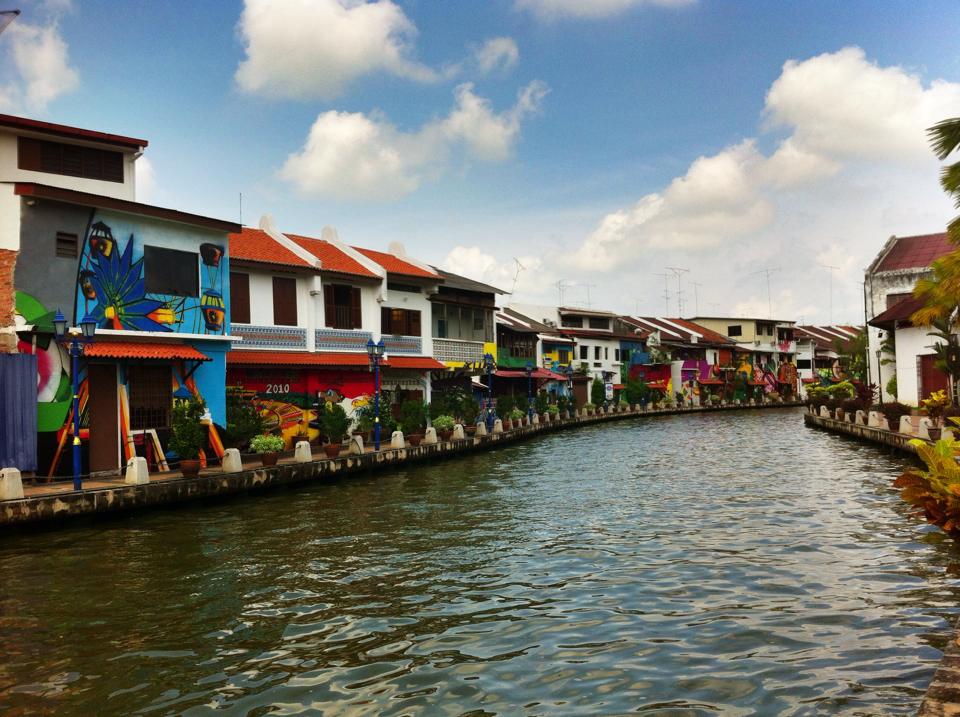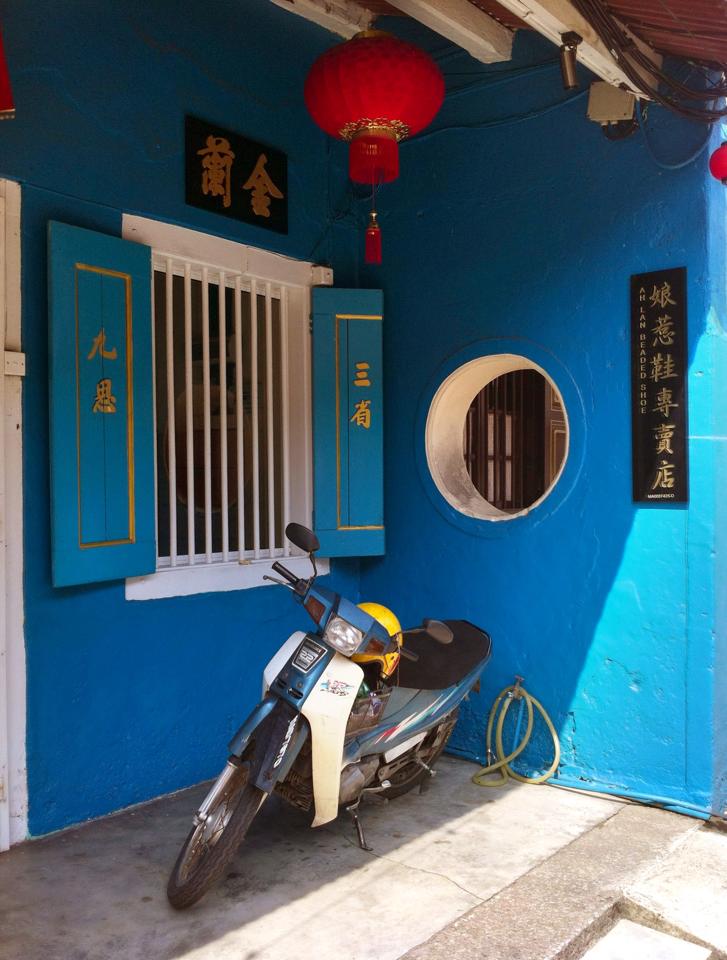 Some helpful locals pointed me in the right direction and I found my hostel. Little did I know that I would be staying at one of the friendliest hostels in the world where I would meet friends who would travel in Malaysia with me.
I thew my backpack next to a free bed in the ten bed dorm that had no windows and set out to explore the town centre. Every corner I turned held a sight to behold, beautiful mosques and buddhist temples set against shops selling every item under the sun. It felt like a weird juxtaposition of East and West, of old and new. Exotic enough to feel like I was in 'real' Asia but Western enough that I didn't feel culture shock.
That night I went out for a delicious Indian meal with the rest of the travellers from my hostel. I met a guy from England that in time was to become a Buddhist monk and partied the night away with my new friends in a crazy Malaysian disco where we 'falangs' were the centre of attention. The next day I wandered around the beautiful town and riverfront and ate a very delicious burger in one of the many bijous yet cheap restaurants dotted around the quirky town centre.
Malaysia was not what I was expecting at all!
Have you ever travelled to Malaysia? Did you have any pre-conceptions about it like me?