The plane landed smoothly on the tarmac at Larnaca airport, but the plane of Russians started clapping vigorously and smiling at their loved ones like they had survived a near miss. Larnaca airport seemed fresh, clean and relaxed after the chaos of Moscow Domodevodo. I picked up my luggage, bought a sim card and a Lipton iced tea and strode out into the sun.
I got the bus to Larnaca centre, not a long journey, but I found myself looking at the passing scenes with a manic grin on my face. I was in a new country, a country I knew little about and it excited me greatly.
The bus dropped me off right next to the beach. The strip was full of modern restaurants and coffee shops like Starbucks, Pizza hut and the Hard rock cafe. Not exactly what I was expecting. Nevertheless it was nice to stroll down the street and watch the people relaxing in the bars and restaurants. I couldn't find my apartment so I asked in a local shop. The woman was incredibly kind and sincere and gave me much-needed directions in English.
I eventually found my apartment, it was a stones throw from the beach. The owner was once again genuine and kind, offering me as much advice as he could. I chose the apartments because it was called apartment Stephanie, and it didn't disappoint.
I left my bag in my room, had a quick shower and headed out to explore. I had been advised to walk further down the beach to see the more traditional area. After six months of winter in Moscow, it was nice to feel the sun on my bare skin. It wasn't hot but pleasant and I enjoyed strolling down the beach, watching the laughing Cypriots and the many tourists.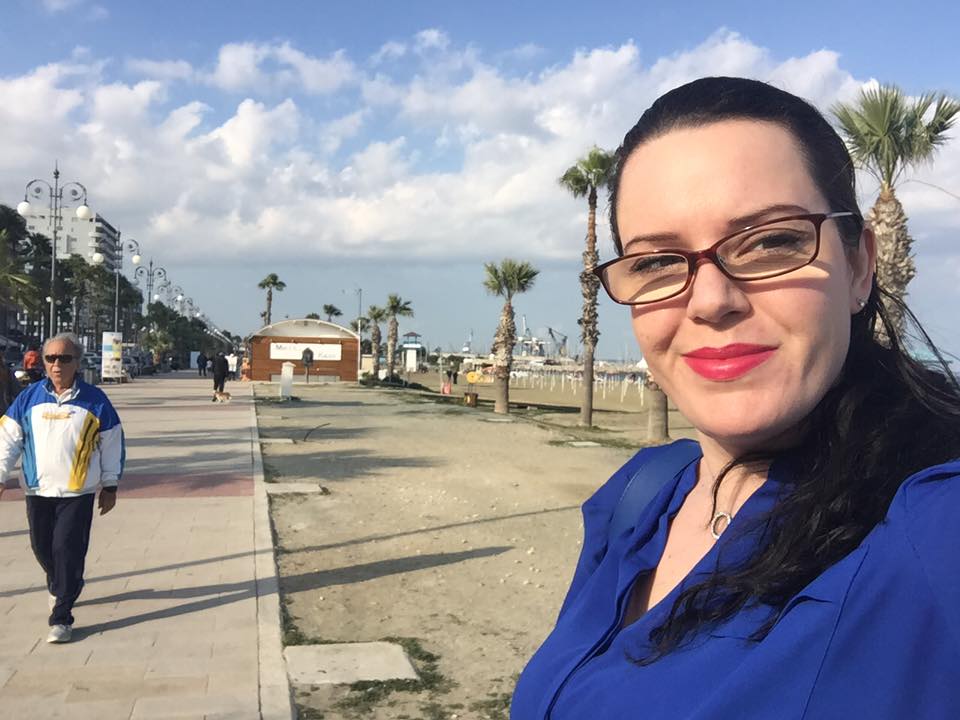 I decided to stop off for some food and ordered a feta cheese crepe. Once again the service was friendly and genuine, there's no fake smiles here. I decided to eat my meal on the windy beach to the sound of the waves crashing. It was so peaceful.
For some reason I decided to walk an hour out of my way to see the flamingos at the salt lake. It was just my luck that the flamingos were stood right in the middle of the lake, I could only see their shadows in front of the setting sun.
On the way back to my apartment I decided to walk through the narrow residential areas. Everywhere seemed a little dilapidated with flaking paint and broken balconies. However sporadic bursts of colour and the noises of living coming from the houses made it seem quite romantic. It was like I was on a movie set.
I explored a small mosque and an extremely old church located just metres away from each other. I love it when religions can live in harmony. I was yet to learn about the Turkish occupation of the North side of Cyprus and the problems that face the people because of this division.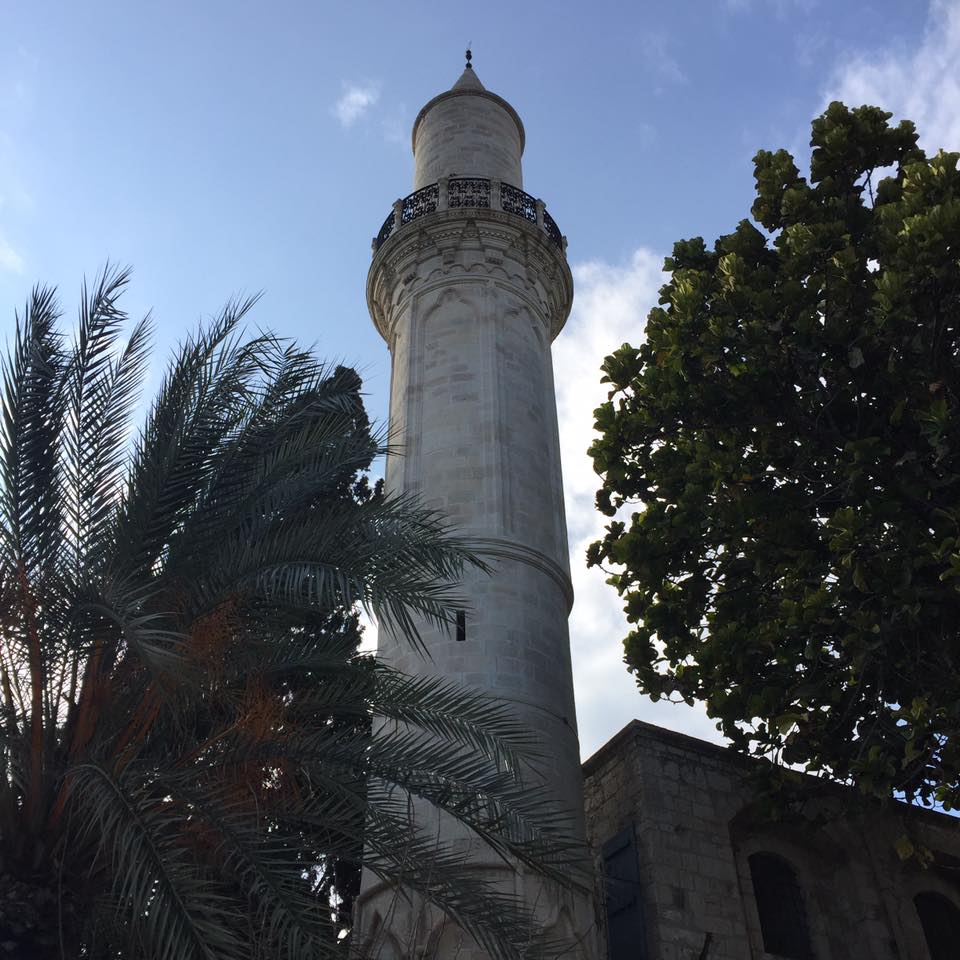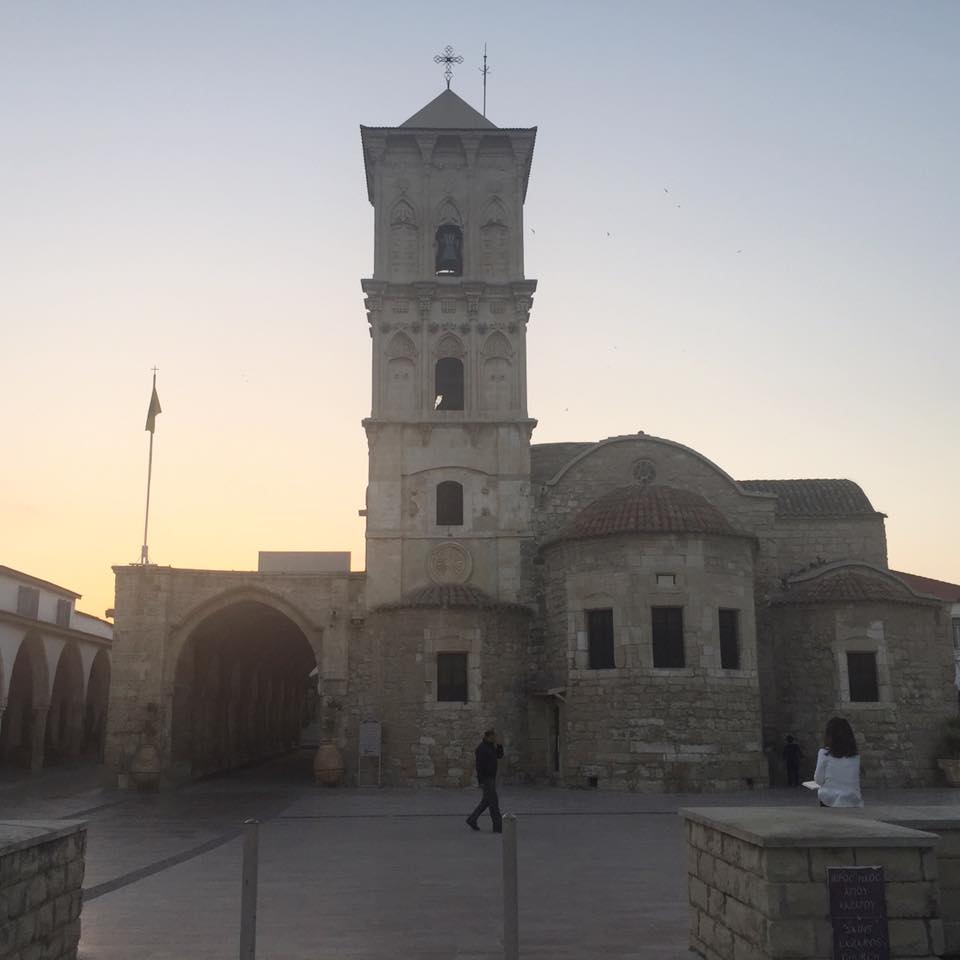 In the evening I strolled along the beach-side bars and restaurants. Cypriot teenage boys walked proudly with their arms draped over their girlfriend and chatted in an animated and confident fashion with other groups of teenagers. I saw many nationalities of tourists too, all going about their business in a relaxed manner. It's at times like this when I feel lonely. I guess it's the downside of solo travel. I spotted a packed local kabab shop and enjoyed a chicken gyros and a beer in solitude.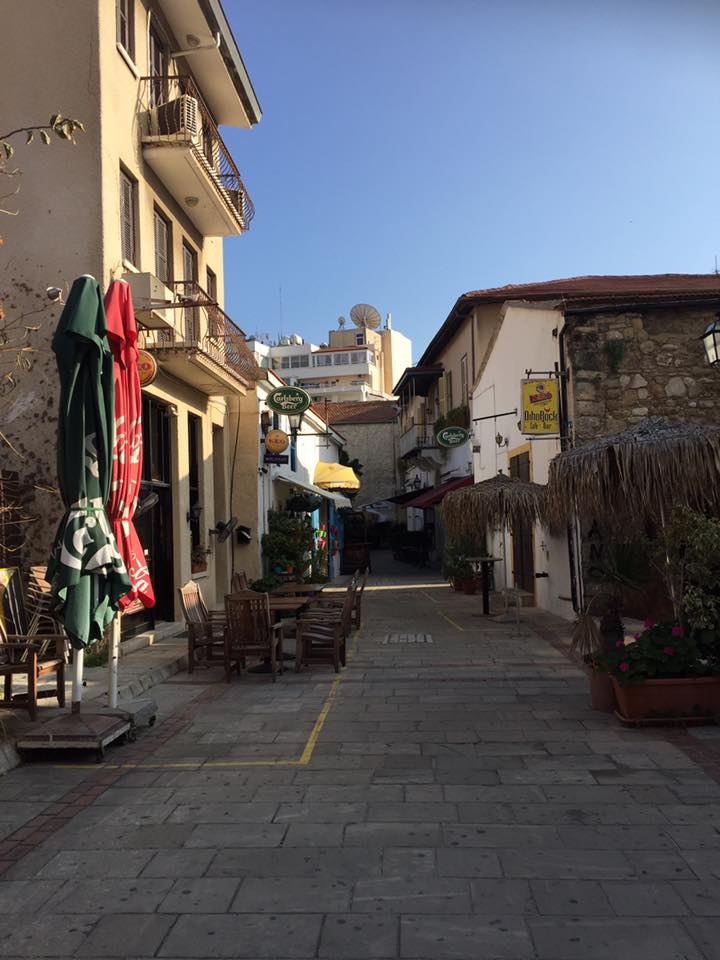 Cyprus seemed like a relaxed and happy country. I immediately warmed to Cypriots with their honest hearts and sincere words. I had originally planned to spend 6 days in Paphos, diving and relaxing. But I realised that I wanted to see more of this beautiful island. The next day I rented a car and set off travelling around the island. It was the first time that I'd driven in over two years and i felt nervous yet exhilarated.
I felt at home.