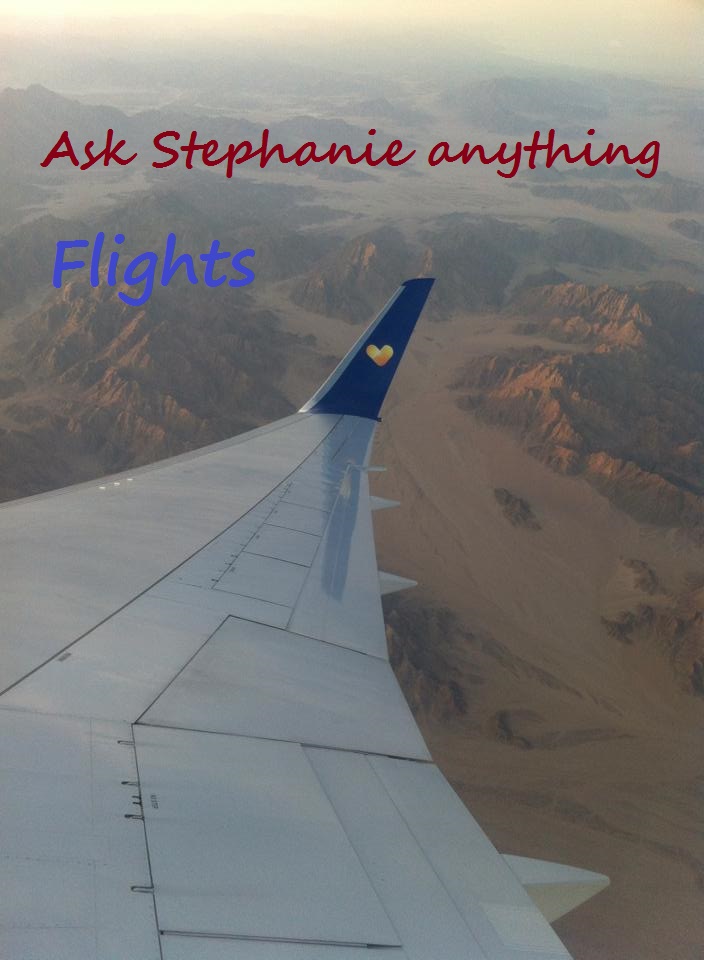 I get many emails each week where wannabe travellers ask me various questions about travel. Here is an email that I recieved this week;
Hi Stephanie,
Hello!  I came across your blog this week and have really enjoyed reading some of your posts about your fascinating adventures!  Thank you!  I have a huge interest in taking a big Asia trip to many of the places you visited, but I am not sure where to begin!  I was wondering how you knew how much money to save prior to traveling to all of these amazing countries.  I have been doing the "9-5" so to speak for only three years now and would love to plan a big solo trip without the fear of having to book many overpriced flights.  Any insight would be so greatly appreciated.  Thank you for sharing your stories and inspiring me!
Best, Nina
Hi Nina! Thanks for reading my blog.
Safety and cost
Asia is an amazing place to travel too. Many people thought I was crazy for wanting to travel around Asia long term. I'm glad I never listened to the haters, travelling around Asia was the best experience of my life. It's very exotic, historical, safe, easy to get around and most importantly cheap!
If you are worried about safety I wrote a detailed article on ytravel blog about staying safe in South East Asia, read about how to stay safe here.
I too worked the 9-5 before I set off on my ten month trip around the world. The main way I saved up was working overtime and living on an extreme budget. I go through saving up for a big trip in more detail here.
Overland travel vs flights
I love to travel without plans and luckily South East Asia is very easy and cheap to travel around last minute. I travelled overland around South East Asia. It wasn't glamorous or comfortable and it sometimes took days but it gave me a unique insight into the workings of the different cultures in the countries I was travelling through.  Overnight trains in Thailand are surprisingly luxurious (If you choose the bottom bunk!) but overnight buses in all countries are very basic and you may be sharing a 'bed' with an Asian businessman who tries to spoon you in your sleep. Even the hard times are unique experiences where you get to discover different country's quirks, (Even though you don't think it at the time!).
Air Asia sell very cheap flights around Asia and there are a few other local budget airlines if you don't fancy overland travel.
As for the main flights it depends what you want. There are three main ways to buy a flight ticket for a big trip.
Basic return ticket
These are perfect if you want to visit one country or continent. You can sometimes return from a different airport or country from the one you landed in and sometimes you can extend the layovers so you can experience more countries in the one trip.
One way ticket
Many long term travellers advocate the one way ticket. They are perfect if you have no idea where you want to go yet and it sounds pretty badass to say that you have bought 'a one way ticket to Bangkok' on your Facebook status! Beware that last minute flights once you are travelling can cost a lot! Only book a one way ticket if you have near enough open ended time to travel and have a flexible timetable to avoid having to pay for a very expensive flight home.
Round the world ticket
Round the world tickets are multiple tickets included in one price/ticket. They are usually an E ticket which means that you do not have to print off information for your flight, just turn up at the airport with your passport!
Many long term travellers will tell you to avoid these because you are stuck to an itinerary and plans change. I think that if you plan your basic trip that these tickets can be the cheapest and most convenient way to fly. Try to buy a ticket with a 'multiflex' pass so you can change the date of your flights as many times as you want. If you need to get home urgently many RTW tickets will fly you home asap for no extra cost. That's priceless peace of mind.
I bought a round the world ticket from STA and it was undoubtedly the best choice for me. I got multiple quotes of the same itinerary from various agencies and the STA ticket was the cheapest and most convenient. STA sell a multiflex pass which means that you can change your flight date as much as you want if there are seats available. I bought one and certainly made use of it thanks to being the most indecisive traveller ever! I must have changed my flight dates at least 20 time throughout my trip due to plans changing and meeting friends. Beware that RTW tickets will charge you more to fly home at peak times like Christmas. I changed my plans and decided to travel home for Christmas. It was the best £150 I've ever spent!
I hope this information helps, let me know if you need any more information. Enjoy travelling around beautiful Asia, I miss it!
Please email me at stephanie@pearlsandpassports.com if you have any travel related questions 🙂