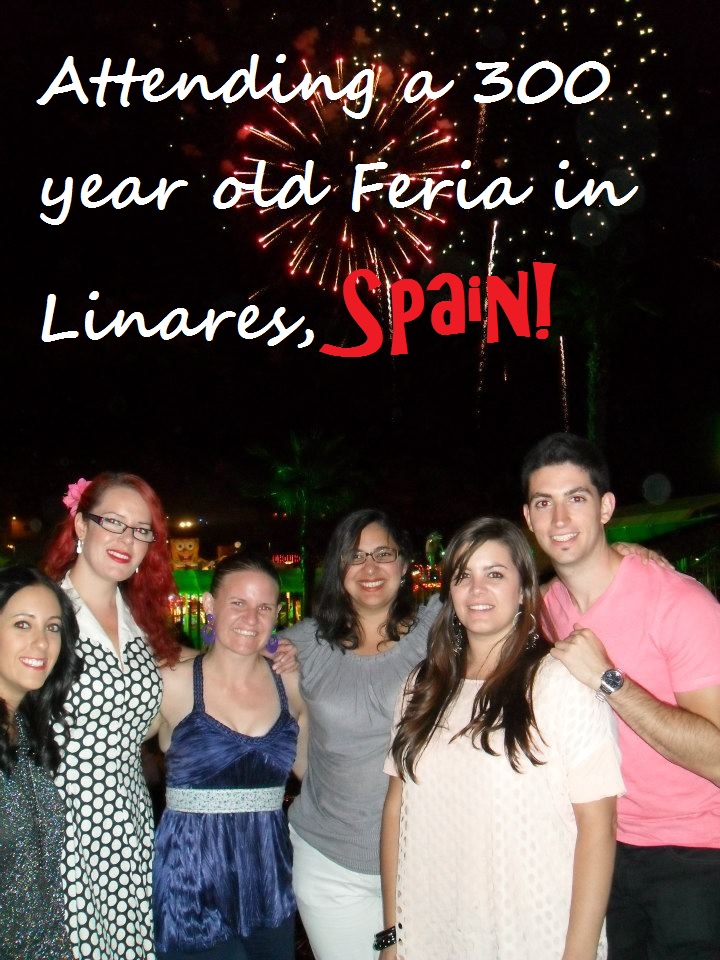 I had the privilege of attending a Feria (Fiesta) in Linares, Andalucia. The Feria has been held every year for over 300 years. Even more of a privilege was to share this experience with my Spanish friends who actually lived in Linares where the feria was held!
There's nothing better than travelling with locals!
I have never attended a Spanish feria but I knew that they have a reputation for being crazy!
The Spanish know how to party!
As we approached where the Feria was taking place I was astounded by the sheer size of the Feria! Scores of tents were at the very back of the Feria, each holding their own 'party' with different drinks being sold and different DJs playing a variety of different music. There was also a very busy fairground and massive crouds of people.
Mnay women were dressed in traditional Andalucian dress (commonly known as flemenco dresses!). They looked absolutely beautiful.
We made our way in to one of the 'beer tents' and our lovely Spanish companions treated us all to a strawberry mojito. The music was very loud and the tent was full of people. Such a party vibe. I think that myself and my American and Australian friends were the only non Spanish people in there. For that reason I felt a little uncomfortable because I look so different to Spanish girls, I am not small and petite and my red hair stood out. I felt like a giant compared to everyone else.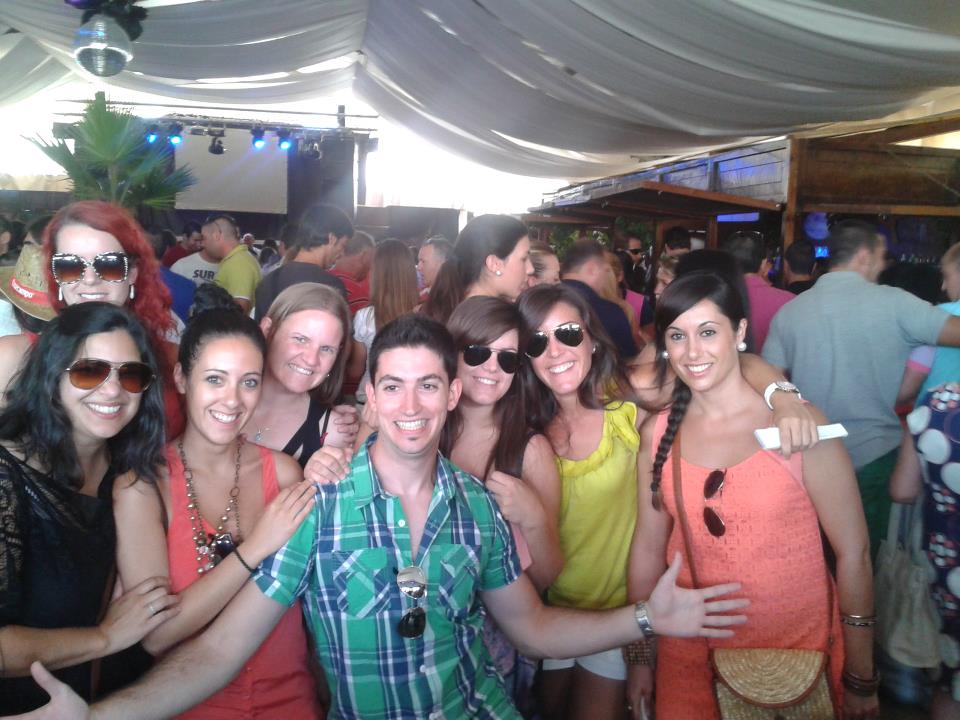 After a quick trip back to the hotel we met up later in our Spanish friends favourite tapas bar which sold massive 1 Litre jugs of beer/Sangria and 5 tapas for 6 Euros!
Yes you read that right! 6 Euros for all of that food and drink!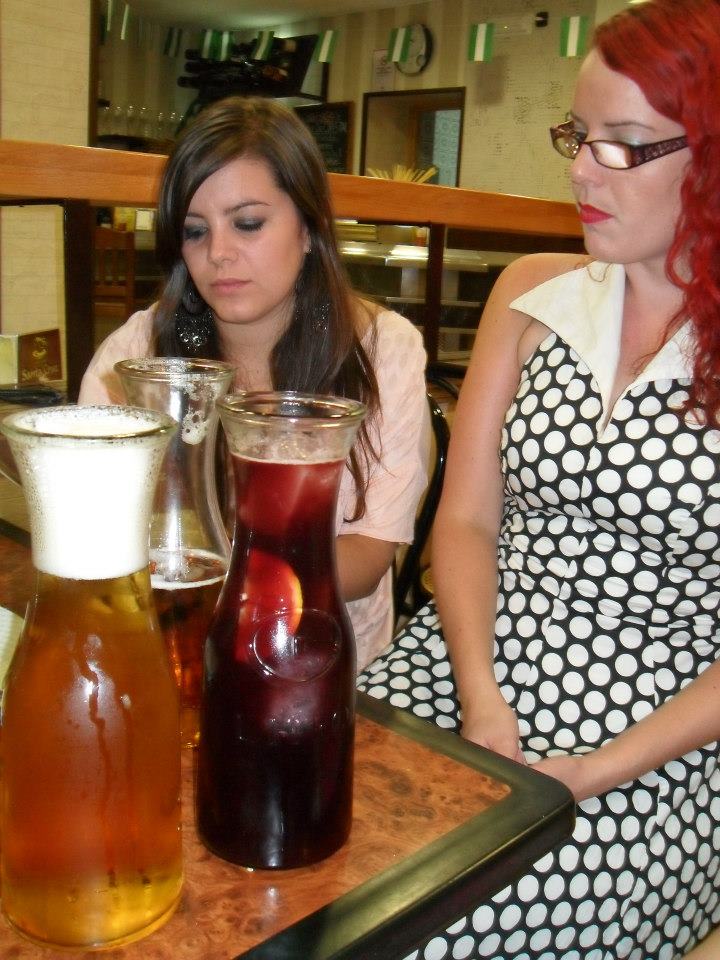 Enjoying my LITRE of beer!
After lining our stomachs it was time to hit the feria for the second time! We made our way to the entrance of the feria but It was absolutely packed! It took ages to try and weave our way through the crowds so we decided to get a good vantage point from where to view the fireworks at midnight.
They did not dissapoint!
The fireworks started at midnight and Spanish, English and American music was played during the display. We managed to get some beautiful photos and it was a beautiful memory. It was especially poignant when 'what a wonderful world' by Louis Armstrong was playing. It highlighted how happy I was and how blessed I was to have experiences like these.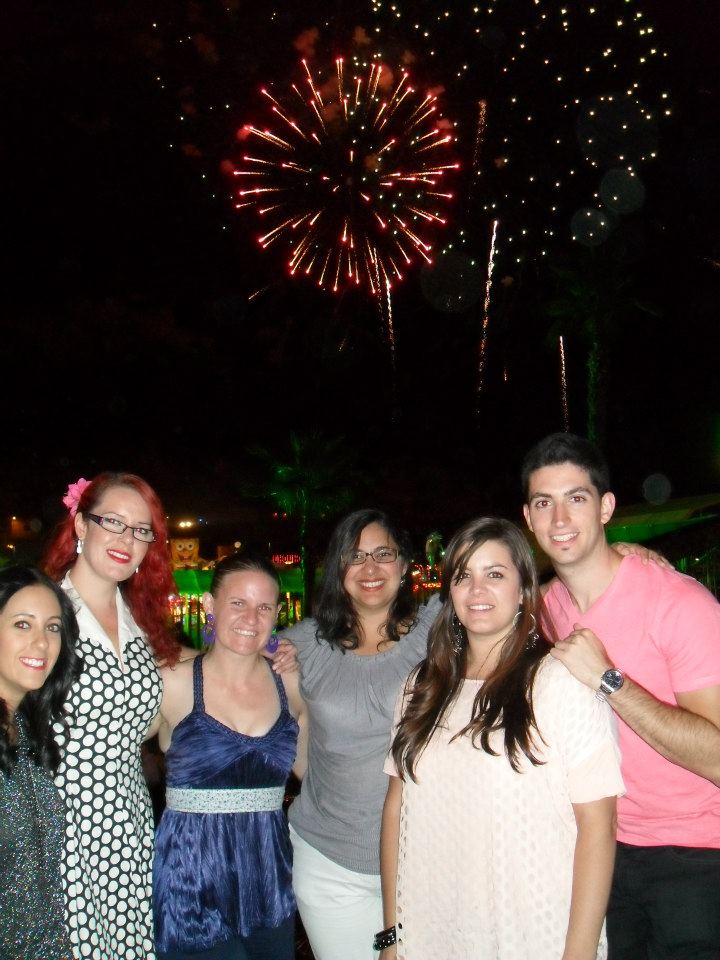 It truly is a wonderful world.
After the fireworks we headed to a friends house to get the alcohol for Botellion. Botellion is a Spanish tradition which is basically drinking on the street! People drink on the street in England but it is usually not as refined as the Spanish way. We got Rum, Coke, ice and glasses for the Botellion. I would never have thought that I would be drinking on the street from a glass with ice….
The Botellion was held in a local park which was absolutely full of people, all drinking. Surprisingly there was no trouble and quite a relaxed and chilled out vibe amongst the revellers.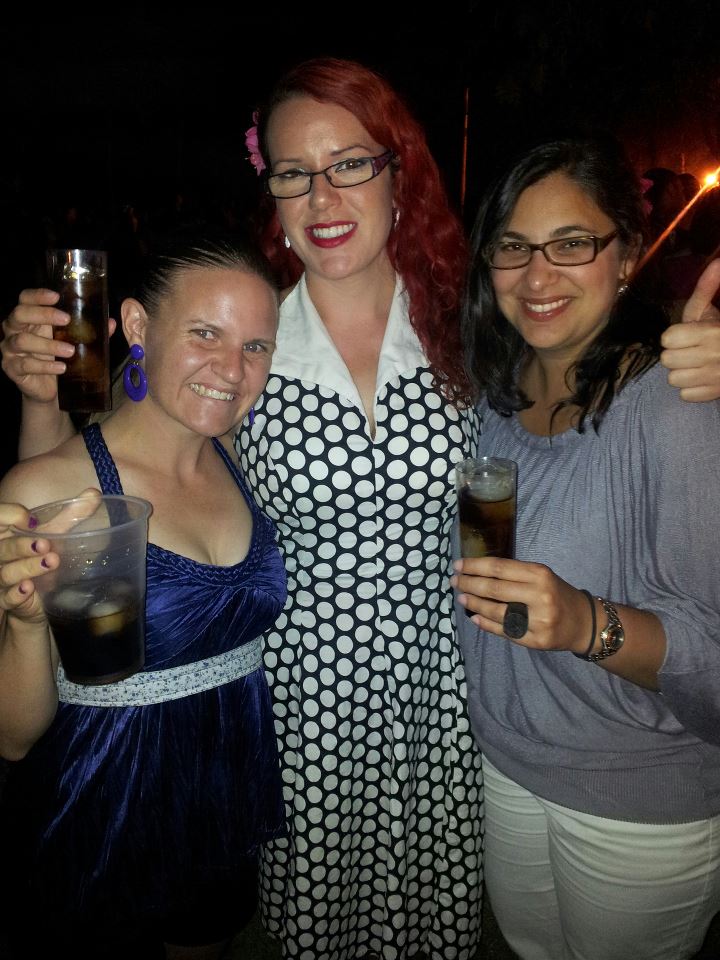 Again it was a privilege to participate in Botellion, something that I had heard a lot about from Candeleda. Unfortunately we could only stay for one drink because we had to leave early in the morning for Valencia. I would have loved to have stayed all night with the Spaniards though.
Maybe next time…
Have you ever attended a Spanish Feria/Fiesta? If so what was it like?